People Moves
Who's Moving Where In Wealth Management? - Financial Conduct Authority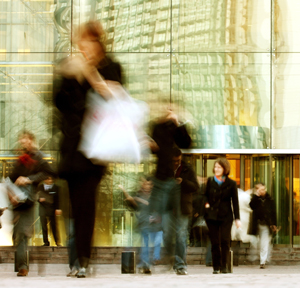 The latest senior moves in wealth and asset management across Europe and the UK.
The Financial Conduct Authority
As the dial turns up on sustainable investing across the sector, the UK's Financial Conduct Authority has appointed Sacha Sadan as director of environment social and governance alongside several other strategic hires.
In the newly-created role, Sadan will develop and advocate for the FCA's approach to sustainable finance domestically and internationally. He will lead policy development to help ensure the long-term safety and soundness of firms, the proper functioning of markets and the protection of consumers, the regulator said. He is joining from Legal and General Investment Management where he was director of investment stewardship.
The FCA has also appointed Ian Alderton as chief information officer, and Ian Phoenix as director of intelligence and digital.
Alderton, who will assume the CIO role after joining the FCA on a temporary basis in January, has a brief to promote ambitious technological change at the FCA. The UK watchdog has oversight for around 60,000 financial services firms.
As the new director for intelligence and digital, Phoenix will be in charge of FCA's intelligence and surveillance capabilities, working to disrupt harmful online activity. Most recently, he was director of citizens' health technology at NHS Digital, where he helped lead its response to COVID-19. Previously, Phoenix worked at the Home Office, where he oversaw the transformation of platforms at the height of Brexit.