Strategy
Citigroup Pivots Towards Wealth, To Shed Asian Retail Footprint - Report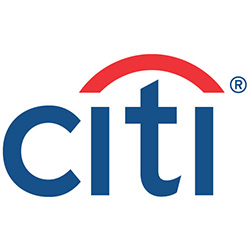 Citigroup is combining its private bank - which serves people with more than $25 million of assets - and a wealth management business serving those with up to $10 million. And the bank is now pivoting more towards the Asian wealth segment, cutting back on its retail footprint in the region.
Citigroup intends to offload most of its Asian consumer banking business and pivot towards covering wealthy clients, one of its top executives in the region has said.
The US banking group, which reported first-quarter financial results last week, intends to recruit 1,100 private bankers and relationship managers as well as 1,200 technical and operational staffers in Hong Kong and Singapore. This is part of a plan to grow assets under management for clients in Asia to $450 billion by 2025, the Wall Street Journal quoted Peter Babej, CEO of Citi Asia Pacific, as saying.
Such a rise in assets under management equates to a 50 per cent rise from the roughly $300 billion that Citigroup manages for wealthy people in Asia at present.
"It's a very bold move, a decisive move and a difficult move," Babej told the WSJ in an interview. Babej is an investment banker who started running Citigroup's Asia operations in October 2019.
Last Thursday, Citigroup said that it would exit its consumer franchises in 13 overseas markets, 10 of which are in Asia. They include mainland China - where the bank has had branches since 2007 - India, South Korea and Australia. As a result, Citigroup will divest most of its 223 branches and 17.2 million individual accounts across Asia.
"There are some areas where, increasingly, you just need so much scale and you can't play in all of them," Babej said.
The report noted that the shift towards wealth and away from retail is one of the first big changes under Citigroup CEO Jane Fraser, who took the top job at the company in March.
As reported last week, Citigroup will combine its private bank - serving people with more than $25 million in assets - and a wealth-management business for individuals with up to $10 million in assets. The two were previously run separately, and the combination will also enable Citigroup to cater for clients who fall in between the two groups.