People Moves
Change At Top Of AMP; De Ferrari To Step Down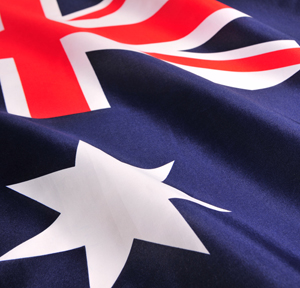 The former senior Credit Suisse private banking executive took up the CEO role at AMP in the summer of 2018. His successor comes from Australia-listed ANZ.
Australia-based AMP has appointed Alexis George as its new chief executive, taking over from Francesco De Ferrari, the former senior Credit Suisse private banking figure who took on the role in August 2018.
The firm announced that De Ferrari is retiring from his post as "the company completes its portfolio review," although he is continuing to lead the firm during an interim period. George, who is deputy CEO and executive for ANZ's Australian wealth business, will join AMP in the third quarter of 2021, subject to regulatory clearances.
De Ferrari will continue to lead talks for a proposed transaction of AMP Capital's private markets business with Ares Management Corporation, the firm said in a statement yesterday.
AMP, along with a number of its major Australian financial peers, has been through a difficult period as regulators probed the sector for compliance and client service failings on a number of fronts. De Ferrari's tenure coincided with that firm clearing up a number of regulatory problems. De Ferrari had succeeded Mike Wilkins, who served as interim CEO from April 2018.
"On behalf of the board, I would like to thank Francesco for his significant service to AMP and recognise his commitment to a smooth leadership transition. We wish him every success for the future and know he will continue to be the exemplary leader he has been at AMP. As we noted last week, with our portfolio review reaching completion, the board and Francesco agreed that it is an appropriate time to begin the transition to a new CEO to take AMP forward," AMP chair Debra Hazelton said.
"Francesco has led AMP through an extraordinary period, responding to unprecedented external challenges, all while successfully executing a complex transformation programme. His strategy has materially reshaped the group, simplified AMP and sharpened the focus of each of our businesses on their strongest growth opportunities. He led our business through the disruption of COVID-19 and successfully delivered key programmes, including client remediation and the completion of the sale of AMP Life," Hazelton added.
De Ferrari said: "On our transformation journey we have taken bold steps to rebuild AMP as a simpler, client-led and growth-oriented business. We have completed the AMP Life sale, embarked on the reinvention of wealth management in Australia and re-pivoted AMP Capital towards its strength in private markets."
"The portfolio review concluded that unlocking the growth potential in private markets is best delivered either in partnership with a global player or via separation from the group. As a result, the future AMP will be largely focused on domestic wealth management and banking opportunities. I'm confident this will deliver the strongest outcome for our shareholders. However, it means the group will have a very different business mix and geographic profile requiring a different strategic focus from the CEO," he said.
George has more than 25 years' experience in the financial services industry in Australia and overseas. She spent seven years at ANZ, most recently as deputy CEO. In her group executive wealth role for Australia, she led ANZ's wealth divestment programme, including splitting off and selling its life insurance and superannuation businesses.
Prior to ANZ, George spent ten years with ING Group in a number of senior roles, including CEO Czech Republic and Slovakia responsible for banking, insurance and funds management.
Her new job, including superannuation, brings an annual salary of A$1.715 million ($1.29 million), with a short-term incentive opportunity equal to 100 per cent of salary for on-target performance, and 200 per cent at maximum, subject to achievement of performance hurdles and other terms. There is also a maximum long-term incentive with a target value equivalent to 100 per cent of salary if certain targets are met and surpassed. She will also get a sign-on award with a face value of A$4.091 million to be delivered in AMP equity, replacing existing incentive arrangements foregone with her previous employer.