People Moves
Sun Life Names "International Hubs" President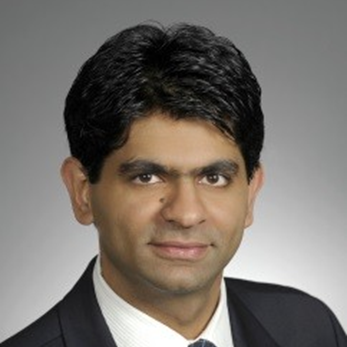 The international side of the business covers Singapore, Bermuda and Hong Kong. Its offerings include wealth management solutions. There have been a number of high-level moves at the Toronto-listed group.
Toronto-listed Sun Life Financial has named Karim Gilani (pictured), as president for its "international hubs" businesses - Hong Kong, Bermuda and Singapore. The firm offers wealth solutions as part of its offerings.
Gilani is chief financial officer at Sun Life Asia and head of strategic integration, responsible for overseeing and integrating its core regional functions of finance, risk, actuarial, product, legal, investments, mergers and acquisitions, and compliance. He joined Sun Life Asia as chief risk officer in 2015 and went on to become Asia CFO in 2017. Before Sun Life, Gilani held a variety of posts in risk, actuarial, products, reinsurance and consulting in Asia and North America. He is a fellow of the Society of Actuaries and the Canadian Institute of Actuaries.
The international hubs business logged 19 per cent growth in annual underlying net income and 40 per cent in annual individual sales in 2020 from a year earlier.
"His [Gilani] extensive knowledge of our business and his strategic and financial leadership will be invaluable as we continue to grow our Hong Kong MPF and life and health insurance businesses, advance our Greater Bay Area strategy and continue to integrate our International Hubs businesses to build the leading high net worth insurance provider in Asia," Léo Grépin, Sun Life Asia president, said.
Last year, Sun Life announced that CEO Dean Connor was retiring in August this year. Kevin Strain, executive vice president and chief financial officer, was made president and a member of the Sun Life board of directors; he was slated to assume the CEO role when Connor retires.
Separately, Clement Lam has been appointed as CEO of Sun Life Hong Kong (subject to regulatory approval), reporting directly to Gilani. Clement is general manager, life and health of Sun Life Hong Kong.