Real Estate
Real Estate Due Diligence – What Family Offices Should Know, And Why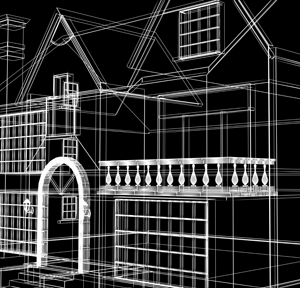 The international law firm takes a long walk around what family offices should consider when it comes to investing ictate.
The following article comes from the international law firm, Squire Patton Boggs (US) LLP, which writes regularly about what is happening in the family offices space. Family offices have been long-standing investors in real estate. Given their long time horizons, brick-and-mortar assets are an obvious fit. There are, however, various matters to take on board such as liquidity, transaction costs, and the tax and regulatory issues that can hit all asset classes. The authors of the article are John Thomas, Alexis Montano, and Scott Thomas.
The editors of this publication are pleased to share these views with readers and invite readers to respond. Jump into the conversation! The usual editorial disclaimers apply. Email tom.burroughes@wealthbriefing.com and jackie.bennion@clearviewpublishing.com
Family offices are emerging as new and important players in the mergers and acquisition world – an area long dominated by businesses and private equity funds. Although family offices have traditionally preferred to participate in the private market through venture capital and equity funds as limited partners, they have recently been investing more independently and directly. Given the business acumen and valuable operating expertise of the families behind the family offices, this trend makes sense. However, one area of mergers and acquisitions that can often be overlooked as part of the mergers and acquisitions process is the importance of performing sufficient due diligence on the real estate in the transaction in order to minimise risk (either at the time of acquisition or later on).
The following discussion addresses the types and level of due diligence required in connection with analysing the real estate aspect of a mergers and acquisition transaction.
Real estate due diligence in M&A transactions
Real estate typically plays a part (from ancillary to integral) in nearly every asset purchase, stock purchase or merger transaction. Therefore, it is important to understand what due diligence might be required for the real estate assets involved in the transactions and the potential risks of not performing that due diligence.
Real estate due diligence consists of conducting specific research and investigation on the real property assets so that the parties can (i) account for real estate risks in the decision-making process; (ii) modify the deal structure to resolve real estate issues; (iii) account for diligence items requiring significant lead time in the deal timeline; and (iv) identify potential costs required for a successful closing.

To start the diligence process, inventory all the properties included in the transaction, confirm which are owned versus leased and request any related documentation for each property. This should all happen in the early stages of an M&A deal alongside the preliminary negotiations prior to contract execution. The diligence can then be broken down into five main categories.

Title review
You cannot effectively purchase property from someone who does not own the property. Surprisingly, ownership of the assets is frequently overlooked. It is possible that the founder of a seller entity purchased the property as an individual and forgot to transfer it to the seller entity prior to selling his/her own interests in the company. This adds the obstacle of obtaining and recording corrective title instruments prior to the deal closing.

For the most protection, a purchaser should obtain a title policy that insures over specific title concerns. Depending on the policy type and proposed transaction, coverage may still apply under existing title policies after closing. If coverage applies, the purchaser may prefer to rely on the existing policies in lieu of obtaining new policies, especially if the policies are relatively recent and the insured amounts closely approximate current market values. A "date-down" endorsement (if available) to bring the coverage current may be more cost-effective than a new policy.

However, title policies are costly and could exceed certain budgets depending on the amount of applicable properties. A cheaper option would be to request a title report or title commitment (depending on the jurisdiction) for a smaller fee. The title report/commitment is a current status of title, showing ownership, liens, encumbrances, restrictions and any other recorded matters against the property. This route does not insure, but allows the purchaser to determine what issues present a risk to the deal. For example, restrictions could prevent desired future operations or the property could be subject to foreclosure for an unpaid lien.

Survey/zoning
Obtaining updated surveys and zoning reports burns a deeper hole in the deal pocket. These materials could delay the deal due to the significant turnaround time but may be valuable if the deal includes (i) property headquarters, (ii) specialised facilities (i.e. power plants), or (iii) recent significant construction on the property.
Surveys show access drives, boundary lines, easements and encroachments. It is important to confirm boundary lines have a start and end that meet, there is access to the property from a main roadway, proper utility easements exist and that improvements are within the property lines. Surveys will also help to understand the title report/commitment by listing out which exceptions actually affect the property and plotting such exceptions, if applicable. Further, title companies usually require an updated survey for title insurance.
Zoning reports disclose (i) whether the use of the property is permitted in that zoning district; (ii) any nonconformities and whether such nonconformities are legally nonconforming; (iii) rebuild restrictions if there is a casualty; and (iv) any open zoning, building or fire code violations. These reports provide an in-depth view on what issues need to be resolved to ensure compliance with zoning and local code regulations. A purchaser should consider the ultimate end goal for the property to determine whether rezoning is required.