Compliance
Compliance Corner: FCA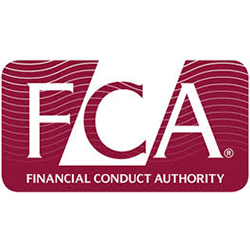 The latest compliance news: regulatory developments, punishments, guidance, permissions and new product and service offerings.
The UK's financial regulator has fired a warning over the phenomenon of young investors playing in what it sees as high-risk areas such as cryptocurrencies and foreign exchange. The Financial Conduct Authority's message comes after markets were roiled this year by traders using social media platforms to affect share prices in firms such as the US game retailer GameStop.
Research conducted among 517 self-directed investors from 18 August 2020 to 20 January 2021 found that "there is a new, younger, more diverse group of consumers getting involved in higher risk investments, potentially prompted in part by the accessibility offered by new investment apps."
"There is evidence that these higher-risk products may not always be suitable for these consumers' needs as nearly two thirds (59 per cent) claim that a significant investment loss would have a fundamental impact on their current or future lifestyle," the Financial Conduct Authority said yesterday.
The study said that for many investors, emotions and feelings such as enjoying the thrill of investing, and social factors like the status that comes from a sense of ownership in the companies they invest in, were key reasons behind their decisions to invest.
"This is particularly true for those investing in high-risk products for whom the challenge, competition and novelty are more important than conventional, more functional reasons for investing like wanting to make their money work harder or save for their retirement," it said.
"Much of the consumer investments market meets consumers' needs. But we are worried that some investors are being tempted - often through online adverts or high-pressure sales tactics - into buying higher-risk products that are very unlikely to be suitable for them," Sheldon Mills, executive director, consumer and competition at the FCA, said.
The study found that investors often have high confidence and "claimed knowledge." However, it also shows a lack of awareness and/or belief in the risks of investing, with more than four in 10 not viewing "losing some money" as one of the risks of investing, even though as with most investments their whole capital is at risk.
"Investments have never been more accessible, and retail investors can buy and sell securities, including complex options and derivative contracts, at the click of a button. This has exposed young people to risks like never before, with two thirds of young people surveyed saying that a significant investment loss would fundamentally impact their current or future lifestyle," Heather Owen, financial planner at Quilter Private Client Advisers, said.
Holly Mackay, chief executive of Boring Money, a platform providing information and data for retail investors, said: "Almost one million new investors started investing in 2020. Many of these first-time investors were accruing extra cash during the pandemic and spotted an opportunity to invest during a choppy year for financial markets."
"However history tells us that new investors in bull markets can suffer from lack of diversification, backing high-risk investments as opposed to more pedestrian choices," Mackay added.