Compliance
UK Regulator To Start AML Case Vs NatWest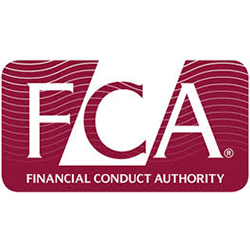 No individuals are being charged as part of these proceedings, the FCA said. The bank said it was notified of the probe into the matter in July 2017 and has disclosed that it is investigating its compliance with the rules.
Shares in Natwest Group were down yesterday afternoon after the UK financial regulator announced that it had started criminal proceedings against National Westminster Bank Plc, a subsidiary, relating to anti-money laundering rules.
The Financial Conduct Authority said in a statement that it had started actions against the bank for failing to follow regulations over a period of almost five years, from 11 November 2011 to 19 November 2016.
NatWest Group's shares were trading at around 184.95 pence per share, down by about 1.8 per cent early on Tuesday afternoon from the open. The broader market was up slightly.
"The case arises from the handling of funds deposited into accounts operated by a UK incorporated customer of NatWest. The FCA alleges that increasingly large cash deposits were made into the customer's accounts. It is alleged that around £365 million was paid into the customer's accounts, of which around £264 million ($366 million) was in cash," the FCA said. "It is alleged that NatWest's systems and controls failed to adequately monitor and scrutinise this activity."
NatWest is scheduled to appear at Westminster Magistrates' Court on 14 April.
AML rules require such a firm to determine, conduct and demonstrate risk sensitive due diligence and ongoing monitoring of its relationships with its customers for the purposes of preventing money laundering.
No individuals are being charged as part of these proceedings, the FCA said.
The entity involved in the case is a subsidiary of NatWest Group plc, which rebranded from Royal Bank of Scotland last summer. NatWest Group is parent of Coutts and Adam & Co.
"Since being notified of this investigation in July 2017, NatWest Group has disclosed that the FCA was undertaking an investigation into NatWest Group's compliance with the MLR 2007. NatWest Group has been co-operating with the FCA's investigation to date," NatWest Group said in a statement to the London Stock Exchange yesterday. "NatWest Group takes extremely seriously its responsibility to seek to prevent money laundering by third parties and accordingly has made significant, multi-year investments in its financial crime systems and controls," it said.
Sarah Wallace, a financial services expert at Constantine Law, said: "Some may say a prosecution from the FCA for alleged failure to comply with the Money Laundering Regulations (MLR) is long overdue. Others may say it is using a sledge hammer to crack a nut. There has been speculation for a long time about whether the FCA would ever actually prosecute a corporate or individual for MLR breaches – as opposed to just imposing regulatory fines and insisting on remediation upgrades to AML compliance and systems and controls. In this case it is the first criminal prosecution under the MLR by the FCA and against a bank."