People Moves
Who's Moving Where In Wealth Management? - GAM Investments, HSBC, Others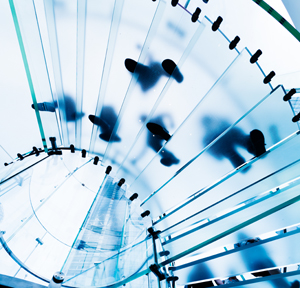 The latest senior moves in asset and wealth management from across Europe and the UK.
GAM
GAM Investments has appointed Rob Page as head of marketing and client experience.
Page will report to Jeremy Roberts, global head of distribution, and partner with global head of institutional solutions, Jill Barber. He will also join the senior leadership team. He is based in London and will join the firm on 22 March.
Before this, Page was chief marketing officer at Janus Henderson. Prior to that, he served in senior marketing roles at Hermes Fund Managers, Ardevora Asset Management and Liontrust Asset Management, among others. Page has worked in the sector for more than 25 years.
HSBC
HSBC Asset Management has appointed Dominic Clabby as head of exchange traded fund strategy, a new role at the firm. Clabby will be based in London and report to Carmen Gonzalez-Calatayud, head of ETF Capability.
Clabby brings with him over 17 years' experience within the investment industry, seven of which were spent focusing on ETF strategy and distribution. Prior to his new role he was at Invesco ETFs, formerly Source ETFs, where he headed the product engagement function. Before that, he held a number of posts within distribution at AXA Distribution Services and Fidelity International.
The firm oversees $86 billion in passive strategies and $13.1 billion in ETF strategies.
Ocorian
Ocorian, the corporate and fiduciary services, fund administration and capital markets firm, has appointed Damian Resnik as its new managing director in Bermuda. Resnik joined the group in June 2019 as client and operations director.
The firm has $260 billion in assets under administration and employs 1,250 professionals. It manages more than 17,000 structures on behalf of 8,000 clients including financial institutions, large-scale international organisations and high net worth individuals. Its locations include Bermuda, BVI, Cayman, Guernsey, Hong Kong, Ireland, the Isle of Man, Jersey, Luxembourg, Malta, Mauritius, the Netherlands, Singapore, the UAE and the UK, as well as a representative office in the US.