Technology
Get Right Balance Between Man And Machine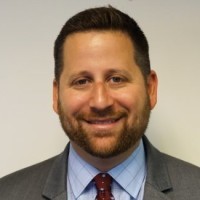 Bridging the generational divide
Family offices have the added challenge of preserving and strengthening relationships across multi-generational families. High-end wealth managers, too, need to develop a rapport with their clients' heirs if they hope to retain their assets when they inherit their parents' wealth. These days, younger family members are likely to be "digital natives" who have grown up with always-on smartphones and tablets in their hands. They may even prefer digital over human interaction in their financial affairs, and be skeptical of seasoned professionals' advice when they can get a range of "expert opinions" instantly online.
Technology is key to bridging this generational divide within the context of a holistic family or household relationship. But it must be a complement rather than a substitute for cultivating trust and a rapport with all family members. A firm that can show clients that it has their best interests at heart, while simultaneously delivering a modern digital access experience, will have a better chance of sustaining relationships as wealth is transferred from one generation to the next.
Technology as a service differentiator
Paradoxically, firms that leverage a high level of automation and integration in their operations are in the best position to deliver the personalized service that sets them apart. Freed from laborious administrative tasks, managers can focus more proactively on clients and their life goals. Instead of processing data, they can spend more time reviewing and analyzing data to make better-informed recommendations and decisions on their clients' behalf. They have the information they need at their fingertips to drive meaningful and productive conversations with clients. Success goes to firms that deploy technology effectively in the service of users, not the other way around – empowering people with greater flexibility to meet their clients' needs rather than locking them into rigid processes.
So how can firms quickly achieve the technological agility to adapt to changing client expectations and support a superior service model? The question has many wealth managers and MFOs rethinking their technology strategies from the ground up. Building a viable technology infrastructure for the long term can be likened to building a house – it requires a strong foundation and thoughtful planning. Missteps at the planning stage may constrain your ability to add enhancements in the future.
Rebuilds or outsource?
Given that technology is constantly advancing and evolving, many firms have turned to the outsourcing option to reduce the risk of falling behind. Outsourcing doesn't have to be the "one-size-fits-all" proposition that it used to be. Under today's co-sourcing arrangements, wealth managers and family offices have the flexibility to outsource some or all of their core investment management technology, as well as operational and compliance workflows, while retaining certain activities in-house.
Reducing operational overhead is certainly a key factor in the outsourcing decision, but no longer the most compelling reason to outsource. Firms today choose outsourcing to drive greater efficiency, achieve scalability and reduce operational risk. Outsourcing typically allows firms to implement new solutions more quickly than an onsite installation, and to stay current on technology with regular upgrades included in their service. And, as many firms have discovered under work-from-home orders, offsite technology hosting makes business continuity planning much easier.
Outsourcing may, in fact, enable firms to achieve the optimal balance between technology and talent. It allows firms to offer clients a modern digital experience while making the best use of their human capital – freeing people from operational drudgery to focus on building lasting connections with clients.
For more information, visit www.ssctech.com
This is a chapter from the 2021 edition of Technology Traps Wealth Managers Must Avoid. Click here to download your free copy.