What's New In Investments, Funds? - Manulife Investment Management, Crédit Agricole, Other
Editorial Staff, 17 February 2021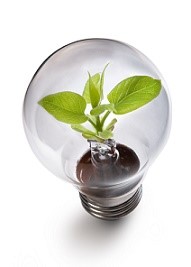 The latest offerings in investments, such as funds and structured products, and other notable developments.
Manulife Investment Management
Global wealth and asset manager Manulife has launched the Sustainable Asia Bond Fund in Europe, seeking to invest in Asian fixed income securities with notable sustainability attributes. The firm's Asia fixed income platform manages around $65 billion across 11 Asian markets.

The MGF Sustainable Asia Bond UCITS, domiciled in Luxembourg, is led by deputy chief investment officer for fixed income, Asia ex-Japan, Murray Collis, and supported by Endre Pedersen, Alvin Ong, Jimond Wong and Neal Capecci. The fund is available in the UK, Germany, and Italy, and near-term registration is expected in Switzerland.
The fixed-income specialist said it aims to take an active approach and make use of the firm's on-the-ground proprietary Asian credit research and ESG capabilities in selections. Attractive risk-adjusted returns should come from investing in Asian corporate and government bond issuers that demonstrate superior sustainability attributes, the group said. It manages around $920 billion ($690 billion) globally for clients.
Crédit Agricole
Crédit Agricole CIB has launched Capital Protected Impact Green Certificates, a new green investment solution for its Italian investors.
Funds raised by the certificates will be used to support the French firm's portfolio of green loans, including loans for businesses and projects that demonstrate superior ESG performance. Eligible sectors include renewable energies, energy efficiency, water and waste management, and public transport.
The certificates are benchmarked to MSCI's Europe Green Select-50 5-per cent Decrement Index created by MSCI and licensed to Crédit Agricole. This comprises the 50 largest European companies that offer products and services with the greatest impact on the environment.
The certificates, which are euro-denominated maturing over 5 years, are available between now and 12 March exclusively to Crédit Agricole's Italian clients. They pay annual coupons equal to 0.40 per cent for the first four years dependent on the index not losing more than 50 per cent of its initial level.
Pictet Asset Management
Pictet Asset Management has expanded its multi-asset range, launching the Pictet - Emerging Markets Multi Asset.

The fund offers a single asset allocation solution to investing in emerging markets. It invests in equities, sovereign bonds, credit, commodities, real estate, money markets and currencies. In a lower return environment, Pictet believe that emerging markets offer the best long-term returns globally.
The fund attempts to "remove the pressure of how, when and where to allocate within emerging markets," Pictet said in a statement.

The strategy is co-managed by Shaniel Ramjee and Marco Piersimoni.

The fund has raised more than $50 million in a short pre-launch marketing campaign.

"We believe the long-term, emerging markets offer the best value for investors. However, emerging markets can be subject to higher levels of volatility, making asset allocation decisions difficult for investors. Our new strategy aims to take the stress out of that process for the investor, by taking those decisions on their behalf and smoothing returns across the economic cycle," Olivier Ginguené, chief investment officer, multi-asset and quantitative investment, said.

The fund is domiciled in Luxembourg and structured as a UCITS vehicle. It is registered for sale in Austria, Belgium, Denmark, Finland, France, Germany, Italy, Luxembourg, the Netherlands, Norway, Portugal, Singapore, Spain, Sweden, Switzerland and the UK.