M and A
InvestCloud CEO Elaborates On Finantix, Tegra118 Merger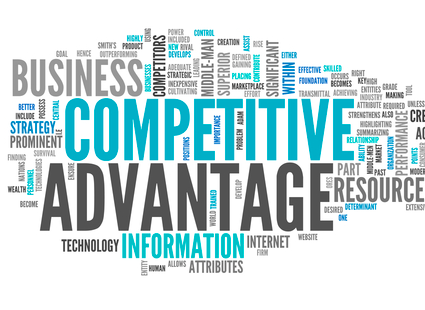 InvestCloud's CEO adds details to the thinking behind the recent merger deal with Finantix and Tegra118 - a move increasing his firm's international reach, such as in Asia.
InvestCloud's merger with data provider Finantix and Tegra118, a wealthtech firm, is a move that extends its geographic footprint at a time when the race is on to build a footprint in fast-growing regions such as Asia.
A few days ago, InvestCloud, which is based in Los Angeles, completed its recapitalisation valuing it at $1.0 billion. New financial investors are led by Motive Partners with Clearlake Capital Group, LP, as well as InvestCloud client shareholders. Other investors include Citi Ventures and Fiserv. Motive Partners will also put Finantix and Tegra118 – two of its portfolio firms – into InvestCloud to build a Software-as-a-Service wealth solutions platform. InvestCloud will have more than $4 trillion of assets on its platform and $285 million of revenues, with a team of over 900 people.
In time, the Finantix and Tegra118 brands will disappear, being sintegrated into the InvestCloud brand.
"InvestCloud is not a company that doesn't integrate…we are a highly integrated business," the firm's CEO, John Wise, told this publication in a recent call.
The move with Finantix and Tegra 118 means that InvestCloud's goal of becoming more international in scope has been accelerated by about two years, he said. "Finantix has created local offices and great local knowledge in places such as Singapore, Hong Kong, Japan and Australia. That market is a massive opportunity for the financial sector."
As previously reported, the new structure will have "distinct market opportunities":
-- Wealth Advisor PlatformTM – with over $2 trillion AuM already, the InvestCloud platform will continue to build upon its business in North America, the UK, continental Europe and Asia;
-- Private Banking PlatformTM – using the Finantix product as its core, InvestCloud will offer an international private banking platform using its proven technology;
-- Financial SupermarketTM – using the Tegra118 product (already $2 trillion AuM), and its extensive network of existing distribution relationships with asset managers, broker-dealers and custodians;
-- InvestCloud will continue to build an international financial supermarket to connect manufacturers (asset managers) to distributors (wealth managers); and
-- Custom Financial Platform – using the hyper-modular cloud platform, clients can design and build intellectual property using InvestCloud's design-first methods and AI PWP (Programs Writing Programs)TM to create cloud solutions.
Wise said that the wealth advisor platform is aimed at "mid-market" US firms with $1 billion to $50 billion in AuM, providing advisors with "off-the-shelf" services and offerings, such as planning tools. Clients of this offering include players such as Ameriprise.
With the custom financial platform, it is a more bespoke offering, pitched at business clients with $50 billion in AuM or more. The private banking platform is already in use in the US and, with the merger with Finantix, the aim is to make this a more fully-international offering. "What we want to do is enhance that product and want to build that one product over time for private banking. We will build this out by the end of this year," Wise said.
The financial supermarket, powered by Tegra118, can be thought of as akin to an Amazon-type offering in which clients use their own brands and the user does not really see IC. "The branding is the clients' branding. We are behind the scenes. We want to be an international supermarket rather than just an American one," he said.