Compliance
Compliance Corner: Transparency International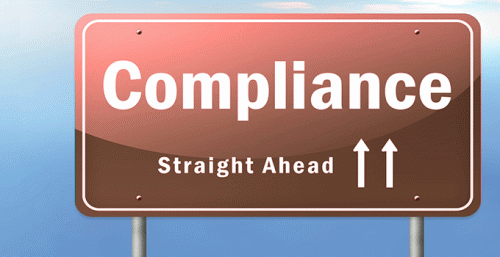 The latest compliance news: regulatory developments, punishments, guidance, permissions and new product and service offerings.
Transparency International
This year's Corruption Perceptions Index, compiled by Transparency International, paints a grim picture of the state of corruption worldwide. Most countries have made little to no progress in tackling corruption in almost a decade. and corruption is contributing to a crisis of democracy.
The index, which ranks 180 countries and territories by their perceived levels of public-sector corruption according to experts and businesspeople, uses a scale of zero to 100, where zero is highly corrupt and 100 is very clean. More than two-thirds of countries score less than 50 on this year's index, as in previous years.
The top countries on the CPI are Denmark and New Zealand, with scores of 88, followed by Finland, Singapore, Sweden and Switzerland, with scores of 85 each.
The bottom countries are South Sudan and Somalia, with scores of 12 each, followed by Syria (14), Yemen (15) and Venezuela (15). Since 2012, 26 countries have improved their scores. These include Greece, Myanmar and Ecuador. In the same period, 22 countries slipped down, including Lebanon, Malawi and Bosnia and Herzegovina.
The highest scoring region is Western Europe and the European Union with an average score of 66. The lowest scoring regions are Sub-Saharan Africa (32) and Eastern Europe and Central Asia (36).
Unfortunately, high marks on the index do not translate into high marks for the fight against foreign bribery, as shown by Transparency International's recent Exporting Corruption report.
Last week the Daphne Caruana Galizia Foundation became the anti-corruption coalition's "national contact point" in Malta. Until now, Malta was the only EU country where Transparency International had never had an office. The assassination of Malta's foremost investigative journalist, Daphne Caruana Galizia, in October 2017 heaped international condemnation on the island state and its reputation for graft and underworld goings-on has been unenviable ever since. The foundation that was subsequently set up in her name is dedicated to the use of data and data analysis to unveil the truth and uncover corruption.
Nacho Espinosa, Transparency International's Regional Coordinator for Western Europe, said: "Malta faces the same corruption challenges that are common in many EU countries and, for some of those, such as golden visas, golden passports and corporate secrecy, the country has become emblematic. But Malta also has some specific characteristics, such as a very polarized bipartisan system that leads to patronage and clientelism in the form of 'korruzzjoni' and 'klijentelizmu' which deserve specific attention in advancing the fight against corruption locally."