Reports
Julius Baer Trumpets Strong 2020 Financial Results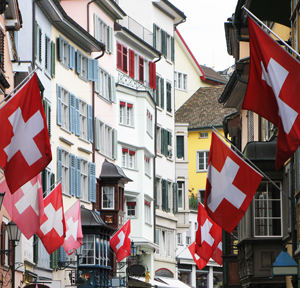 The bank, which has an extensive international footprint outside of Switzerland, especially in Asia, reported a stronger set of results for 2020, notwithstanding previously announced charges and a provision to resolve a legacy issue.
Julius Baer yesterday reported that net profit attributable to shareholders rose by 50 per cent year-on-year to SFr698 million ($779.8 million) for 2020.
When measured under IFRS yardsticks, earnings per share rose by 52 per cent to SFr3.25 per share.
Net profit on the IFRS measure was affected by a SFr190 million non-cash charge related to Julius Baer's investment in Italian asset manager Kairos; there was, as reported in October 2020, a further impairment of goodwill and acceleration of amortisation of customer relationships. There was also a SFr73 million provision linked to the bank's agreement in principle with the US Department of Justice to settle a probe into dealings concerning global soccer organisation FIFA. (That story was reported last November.)
Adjusted net profit, which takes out M&A-related items, rose by 24 per cent to SFr957 million.
Assets under management stood at SFr434 billion, rising by 2 per cent on a year earlier, supported by SFr15.1 billion in net new money. There were "strong inflows" from new and existing clients domiciled in Europe (especially Germany, the UK, Spain, Luxembourg, Ireland and Russia), Asia (especially Hong Kong, China, India, Thailand and Japan), the UAE and Mexico. These positive effects were partly offset by a net reclassification of SFr2.8 billion from AuM to assets under custody at the end of the year, and by outflows at Kairos, Julius Baer said.
The bank said that its BIS Common Equity Tier 1 capital ratio stood at 14.9 per cent, well above minimum regulatory requirements.
The Zurich-listed bank proposes to pay an ordinary dividend of SFr1.75 per share for the 2020 financial year, up by 17 per cent from SFr1.50 per share in 2019.
The bank said it will have a new share buy-back programme of up to SFr450 million and this is expected to run until the end of February 2022.
"Julius Baer showed outstanding performance in 2020, both in quantitative and qualitative terms, reflecting the strength of our wealth management business model and the trust clients place in us. We delivered on the first leg of the three-year transformation strategy presented in February 2020. This strategy also gives us a clear roadmap for 2021 and beyond," Philipp Rickenbacher, chief executive of Julius Baer said.