People Moves
Vontobel Adds To EM Fixed Income In Hong Kong, Zurich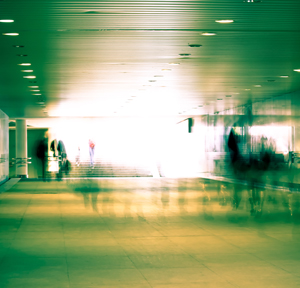 The Swiss wealth manager has strengthened its emerging markets fixed income team with a raft of hires.
Boosting head count in Zurich and Hong Kong, Vontobel has added four people to its emerging markets fixed income team, including a strategist/portfolio manager and three new analysts.
Carlos de Sousa has joined as emerging markets strategist and portfolio manager in Zurich. The emerging markets economist was previously at global forecasting and consultancy Oxford Economics, where he was responsible for thematic macro and strategy research on EM and frontier markets with a focus on distressed sovereigns and global-wide EM trends. Prior to that, he was a research fellow at the economic think tank Bruegel in Brussels.
Nuria Jorba Arimany has joined as research analyst in Zurich, with a background in emerging markets corporate bonds. She previously spent 10 years at Union Bancaire Privée in Zurich, where she was head of EM corporate credit research. She also spent time at Dresdner Kleinwort/Commerzbank in London.
Cosmo Zhang has joined as research analyst in Hong Kong. With a background in APAC corporate credit, Zhang previously spent five years with Invesco Asset Management, where he led analysts covering Asia ex-Japan corporate credits for Invesco's global fixed income teams. He spent five years before that as a director at Fitch Ratings inside the firm's APAC corporates group.
Pius Yang Xue rounds out the hires joining as a second research analyst in Hong Kong. He has moved from Dymon Asia, where he was a senior investment analyst focused on Greater China high yield, and stressed and distressed credit. He gained experience in advisory and credit and equity investments at Hong Kong-based LIM Advisors, Partners Group, and Houlihan Lokey.
"Emerging fixed income is a strategic market for us at Vontobel, and this is a team in which we will continue to invest heavily going forward," Luc D'hooge, head of emerging markets bonds, said.
The Swiss firm began offering fixed income solutions in 1988. Its current business manages around SFr 24 billion ($27 billion) for clients across a team of 14 in Zurich and Hong Kong.