Summary Of Executive Moves In Global Wealth Management - November 2020
Editorial Staff, 6 January 2021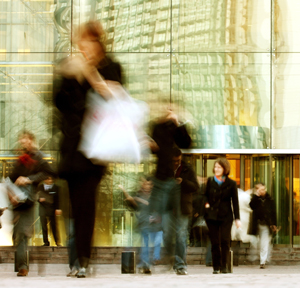 A roundup of moves in senior wealth management positions from around the world.
Vontobel Asset Management appointed Craig Lombardi as a relationship manager in the US, joining the Swiss firm from ICMA-RC, a $30 billion firm. Prior to ICMA, he held senior posts in sales and relationship management for defined contribution, sub-advisory and insurance at Alliance Bernstein and Fidelity Investments.
Raymond James welcomed financial advisor Lance Lechtenberg to its independent advisor channel in El Dorado, Kansas. Lechtenberg joined the firm from Edward Jones, where he previously managed approximately $220 million in client assets for a variety of clients, including business owners, families and charitable organizations. The team, which includes branch professionals Rhonda Olbrey and Darlene Potter, operates as L J Lechtenberg Strategic Financial Partners. Lechtenberg has been in the financial services industry since 2002. Prior to Raymond James, he worked at Edward Jones for 18 years. He earned a bachelor of agriculture science degree from the University of Nebraska–Lincoln.
The firm welcomed advisors Jim Grymala, Julianne Grymala and Benjamin Kneeland to its employee advisor channel, in Duluth, Minnesota. The advisors came from Morgan Stanley, where they previously managed about $170 million in client assets. They joined RJA's Duluth office, which is managed by Wendy Homstad and is part of the Minnesota Complex led by Peter King. The team operates as Grymala & Kneeland Wealth Management of Raymond James.
Raymond James brought in financial advisors Jeffrey M Garell, Robert Emmer and Michael Campbell, along with their Silversage Advisors® team to Raymond James Financial Services. RJFS is Raymond James' independent advisor channel. The men, based in Irvine, California, joined from Geneos Wealth Management, where they oversaw about $417 million of client money. Joining them were other team members: Matthew Mendoza, service advisor; Karin Mason Garell, CFO of Silversage Advisors and RJFS office manager; Lynn LaTendresse, client services manager; Kristin Evans, investment portfolio associate; Peggy Pinkerton, client relationship manager; and client service associates Cynthia Terrazas, Christopher Deo, Dominic Bastone and Thorne Saunders.
The firm brought in financial advisors Brian Derrick and Lori Derrick to Raymond James Financial Services, its independent advisor channel. The advisors are based in Glendale, Arizona. Brian and Lori Derrick joined Raymond James and the RJFS-affiliated practice Mainspring Wealth Advisors from Edward Jones, where they previously managed approximately $120 million in client assets. Together, they operate as Derrick Family Financial.