Summary Of Executive Moves In Global Wealth Management - November 2020
Editorial Staff, 6 January 2021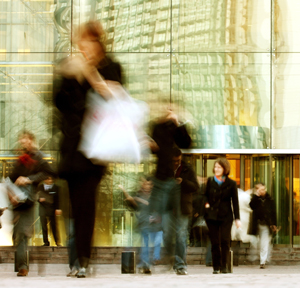 A roundup of moves in senior wealth management positions from around the world.
Asia-Pacific
Finantix made a number of top-level hires in Asia-Pacific. It appointed Frances Ng and Lawrence Yin as regional sales directors, and Clarisa Ele as Asia-Pacific staffing manager. Ng and Ele are based in Singapore and Yin is in Hong Kong. Before joining Finantix, Ng spent over five years overseeing regional sales at Experian and Swiss banking software provider, ERI Bancaire. She has worked in software and the technology sector covering South East Asia sales activities for more than 15 years. Yin, covering the Greater China region, has over 15 years of experience working across the banking, asset management and technology industries. He began his career with Macquarie Bank in Australia which eventually brought him to Hong Kong. Prior to joining Finantix, he led business development efforts for MioTech, a Hong Kong FinTech start-up, working with asset management and private bank clients globally. Before MioTech, Yin held a series of sales positions at Moody's Investors Services, eVestment (a Nasdaq company) and AxiomSL.
Hired to oversee talent acquisition for Finantix in Asia-Pacific, Ele has more than 15 years of experience in the field of technology recruitment across banking, insurance, internet, e-commerce and fintech. Technology has been her domain since she began her recruitment career in 2001.
SANNE, which provides alternative asset and corporate business services, promoted Rubina Toorawa to the role of country head, Mauritius. She had previously been the firm's chief operating officer for the jurisdiction.
Mavis Huang was hired as a relationship manager for Vontobel Asset Management in Hong Kong to support global and regional private banks. Huang had a similar RM role at DWS, where she oversaw relationships with local and global private banks and wealth management platforms. Before that she was in business development focused on Greater China at Income Partners Asset Management.
Bordier & Cie, the private bank, named Victoria Wu as Swiss head of Asia. Working alongside Josef Stauber, she develops the Asia-Pacific market from Zurich. She joined the Geneva-based firm in early September. Wu is fluent in Mandarin, English, German and French. She has worked in corporate banking for 14 years, chiefly as head of an origination team for trade finance and structured finance at ING. In 2008, she joined Credit Suisse's APAC team, where she helped drive APAC business growth over the past 12 years.
Stauber, meanwhile, began his private banking career with Credit Suisse 10 years ago, also serving the APAC market. Stauber, who has lived in China and is fluent in Mandarin, English and French, also joined Bordier & Cie in September.
India-based Cervin Family Office & Advisors, a multi-family office, added Priya Ganesh as associate director and part of the senior team. Ganesh has more than 18 years' experience in the financial services and family office space.
Indosuez Wealth Management in Asia made two new senior appointments in its Hong Kong SAR Branch. The appointees were Michael van Ommeren and Allan Dampier. Van Ommeren was appointed as chief operating officer. Reporting to Olivier Livenais, chief executive, he is responsible for enhancing the bank's core functional and economic efficiency and driving its growth strategy in the region. Among his previous roles, he was COO and chief digital officer of ABN AMRO Bank, Hong Kong SAR and Shanghai. Dampier was named new head of anti-money laundering in the Hong Kong SAR branch. He reports to Chelsea Tong, head of compliance and central files in Hong Kong SAR. Prior to this, Dampier was with HSBC Asia Private Banking where he was head of Hong Kong Financial Crime Compliance and Asia Regional Business Governance.
Standard Chartered changed its structure, including private banking, combining that business with retail banking and wealth management. The bank also confirmed that Didier von Daeniken, who was made global head, private banking, in March 2016, is leaving. StanChart set out the structure and senior roles under its new Consumer, Private and Business Banking (CPBB) business and Asia region, as well as a major appointment in the Europe and Americas regions. The CPBB business, led by Judy Hsu, who is regional chief executive, ASEAN and South Asia (ASA), folded together retail banking, private banking and wealth management operations.
CPBB is organised around two client groups and two regions:
-- Vishu Ramachandran, leading personal and business banking;
-- Judy Hsu, leading private and priority banking until a permanent appointment is made;
-- Samir Subberwal, leading CPBB for the Asia region;
-- Kariuki Ngari, leading CPBB for Africa, the Middle East and Europe, in addition to his CEO Kenya and East Africa responsibilities, until a permanent appointment could be made; and
-- Rosalind Ng, leads client experience and strategic business enablement.
Wealth Management continues to be led by Marc Van de Walle. Vishu, Samir, Kariuki, Rosalind and Marc, are members of Judy Hsu's CPBB Management Team.
The group's new combined Asia region is led by Ben Hung, currently regional CEO, Greater China and North Asia. It brings together the lender's ASEAN and South Asia (ASA), and Greater China and North Asia (GCNA) regions.
The cluster market CEOs:
-- Jerry Zhang, Cluster CEO, China and Japan.
-- Mary Huen, Cluster CEO, Hong Kong, Taiwan & Macau.
-- Zarin Daruwala, Cluster CEO, India and South Asia Markets (Bangladesh, Nepal and Sri Lanka).
-- Andrew Chia, Cluster CEO, Indonesia and ASEAN Markets (Australia, Brunei and the Philippines).
-- Patrick Lee, Cluster CEO, Singapore and ASEAN Markets (Malaysia, Vietnam, Thailand and Rep Offices).
-- Park Jong Bok, CEO, Korea.
-- Anthony Lin, CEO, Greater Bay Area.
Natixis Investment Managers made three appointments in Taiwan. James Chen was appointed as general manager of Natixis IM Taiwan in July. Chloe Tai and Sophia Huang were appointed as associate directors of Natixis IM Taiwan, focusing on institutional investor business. Chen joined Natixis IM Taiwan as a director in 2009 and has nearly 20 years of experience in Taiwan's wealth and asset management sectors. Prior to his current role, James was mainly responsible for developing Taiwan's retail business. Tai, who joined the firm in November, brings her experience in the insurance sector and legal background to her new role. Prior to joining Natixis IM, she was an investment manager at TransGlobe Life Insurance; before that, she worked as a legal manager at CDIB Capital Group, a leader in venture capital business in Taiwan. Huang, who joined Natixis in Singapore in 2004, was appointed as institutional associate director in March this year. Prior to her current role, she was a customer service manager for over a decade in Taiwan.

BNP Paribas Wealth Management appointed Edmund Shing as chief investment officer; he took over from Florent Bronès, who moved to another role at a charitable organisation. Shing has more than 21 years of experience in financial markets in a variety of positions in a number of financial institutions in Europe. Since 2015, he has been the global head of equity and derivative strategy at BNP Paribas in London.
BlackRock appointed Celia Yan to the newly-created post of head of China for its Asian private credit team. Yan assumef the role of co-portfolio manager for private credit investments across Asia-Pacific and will help build out BlackRock's regional private credit platform. Based in Hong Kong, she will be part of the Asian credit leadership team, reporting to Neeraj Seth, BlackRock's Singapore-based head of Asian credit. Yan was previously head of Greater China with ADM Capital. Before joining ADM Capital in 2011, Yan worked for National Australia Bank in Melbourne, where she advised on complex investment solutions and risk analysis.