Summary Of Executive Moves In Global Wealth Management - November 2020
Editorial Staff, 6 January 2021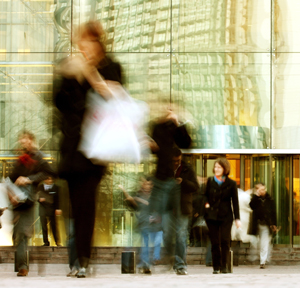 A roundup of moves in senior wealth management positions from around the world.
Allfunds, the fund distribution platform that inked a strategic partnership deal with BNP Paribas, appointed Amaury Dauge as chief financial officer. Based in Madrid, Dauge is part of the firm's executive committee and reports directly to Juan Alcaraz, chief executive.

Prior to this, Dauge worked at Qontigo, the intelligence technology firm, where he recently served as CFO and chief operating officer; before that, he was president and CFO of Axioma, a risk analytics business. Previously, Dauge was group CFO at Euronext where he led the financial and legal carve-out of the company from NYSE Euronext and its subsequent initial public offering.

John Young, David Davies and Will MacFarlane joined Kingsley Napley LLP as partners in the corporate and commercial and family and divorce teams. Young, who joined the corporate and commercial team in October, advises on the business needs of entrepreneurs, high-growth and family businesses, cryptocurrency regulation as well as assisting with fundraising via initial coin offerings. Davies joined the same team from Bates Wells. His practice covers corporate law, advising owner-managed and venture-backed businesses, investors and management on restructuring, LLPs/partnerships and corporate governance matters, with a track record in technology sector transactions.

Raymond James opened a new branch in Manchester's Spinningfields financial hub co-led by Doug McCance, Tom Illingworth and James Hymers as branch principals. McCance was most recently investment director at Close Brothers Asset Management. Both he and Illingworth spent time at Brown Shipley serving high net worth individuals and their families. Hymers led wealth planning services offering holistic advice focused on building long-term relationships with clients.

RBC Wealth Management named a new head of investments for its International and Asia business – Juan Aronna. Prior to this, Aronna, was head of investments and products for Asia only. Aronna reports to Maarten Jansen, who is head, investments and trading, RBC Wealth Management, according to a statement from the Canada-based firm.

Brown Shipley hired Martin Cuthbert, former head of relationship management in the region at Julius Baer, to head its Manchester office. Cuthbert leads Brown Shipley's strategic growth plans in Manchester.
Dr Winson Ng, until recently a member of UBS Global Wealth Management's private markets due diligence team, joined the senior leadership team of Moonfare, a private equity investment platform, as chief investment officer.

At UBS and in senior roles at GIC, Dr Ng oversaw large allocations to growth, middle market and large cap buyout funds as well as investments in funds focused on mezzanine capital, credit, infrastructure and venture capital. A native of Hong Kong and Malaysia, Dr Ng has an MBA from INSEAD and graduated with a medical degree from the University of London. Dr Ng, based in London, partners with managing director Magnus Grufman.

Moonfare also appointed Singaporean Sweta Chattopadhyay as investment director and Ed Cotton as partnerships manager, two new London-based hires extended Moonfare's reach in the UK and across new asset classes and client segments. Chattopadhyay has more than 10 years' experience in private markets investing, most recently as the head of bfinance's private equity advisory where she worked closely with institutional investors globally. Cotton previously worked at UK private markets technology firm Delio where, as head of business development, he helped grow the team sixfold. He began his career in private banking in London at Barclays and Edmond de Rothschild's Private Merchant Bank, where he focused on placing the banks, private equity offering with family offices.

Accountancy and financial advisory firm Kreston Reeves added to its private client practice by appointing Simon Levine as legal services director. The firm, which has offices in London, Kent, and Sussex, employs around 500, including more than 50 partners. Levine led a legal team based in the London office. He was previously a partner in the London team of Hugh James having built and managed his own legal practice, Claremont Richards, for a number of years.

Smith & Williamson International, part of UK-based Tilney Smith & Williamson Group, appointed Matt Falla as director and managing director, based in Jersey. He replaced Aidan McAvinue who has become a non-executive director of SWI. Falla joined from Kleinwort Hambros where he spent nearly 15 years, latterly as head of private banking in Guernsey. He also worked at HSBC and RBSI in Jersey.

Beaufort Investment appointed Richard Warne as a fund manager. Warne manages the firm's model portfolios and grounds alongside chief investment officer Shane Balkham and Cormac Nevin. He has specific responsibilities for equities, property and real assets manager research. Previously, Warne was head of discretionary portfolio management for London and the Channel Islands at Credit Suisse, where he worked for over 19 years. He was responsible for the flagship third-party mandates, which had a 20 years' track record, and his role was both investment and client focused. Prior to Credit Suisse, Warne spent over three years at Citibank Global Asset Management.

Sally Plant was named new head of financial planning at the Chartered Institute for Securities & Investment (CISI). Jacqueline Lockie left the role. Plant is moving from a para-planning and business development role at Robur Wealth Management, a partner practice of St James's Place Wealth Management.

Global investor services group IQ-EQ appointed Prodipta Bhattacharya as corporate finance director to grow its CrossDeal offering. CrossDeal – set up in July 2020 - connects wealthy individuals, funds and corporates to private deals in the alternative assets space, particularly in private equity and real estate. Bhattacharya is an investment professional with more than 20 years' experience in banking, corporate finance and asset management.

SEI, the US-listed investment and technology services firm, appointed Dr Alison Vincent as an independent non-executive director on the board of its UK subsidiary, SEI Investments (Europe) Limited.

Waverton Investment Management hired Andrew Denham-Davis as a business development manager in the advisor solutions team. The former Brooks MacDonald manager reports to Waverton's director and head of intermediary sales, Mark Barrington. Denham-Davis moved from a similar role at Brooks Macdonald, where he spent 15 years, most recently leading a 35-strong sales team. Senior associate in family law Natalie Lemonides joined Royds Withy King in London. She was previously based at West End law firm Child & Child and specialises in family relationship issues, with a particular focus on resolving complex financial issues for high net worth individuals.

HSBC Global Asset Management appointed Stuart Kirk as global head of research and insights. Kirk reports to global chief investment officer Joanna Munro. He leads a newly-created research and insights team, whose aim is to provide the firm's retail and institutional clients with investment content, and promote its extensive research and analysis.

BNP Paribas appointed Sofia Merlo as head of group human resources. For the last eight years she was head of its wealth management business. Merlo took over from Yves Martrenchar, who became a senior advisor leading a mission alongside the group's general management until May. Working at the banking group since 1985, Merlo has been in a range of roles. She joined the French private banking arm in 2009 and was made head of French private banking in 2010. Merlo is a member of the board of directors of BNP Paribas Fortis, the board of BMCI in Morocco, and the board of BNP Paribas Polska in Poland.

Taylor Wessing, the international law firm, added to its international private wealth sector group, appointing Damian Bloom and Simon Phelps. They joined from Bryan Cave Leighton Paisner LLP.

Barings, the investment management group, appointed a new chairman and CEO, replacing Tom Finke, who was appointed to join the board of US-listed Invesco. Mike Freno, the new Barings CEO and president, took up the role with immediate effect. Freno, who worked at Barings for more than 15 years, is a member of Barings' senior leadership team, the board of directors and is chairman of Barings BDC.

Janus Henderson Investors appointed Paul LaCoursiere as global head of environmental, social and governance (ESG) investments to help drive ESG integration across its investment strategies. The role was a newly-created one. LaCoursiere is based in Janus Henderson's London office and reports to global chief investment officer Enrique Chang. He joined from Aviva Investors, where he is currently the global head of ESG research.

Liechtensteinische Landesbank announced that Georg Wohlwend had decided to resign as its chairman, due to criminal proceedings against him that are unrelated to his work at LLB Group. Wohlwend firmly denies the allegations. LLB did not elaborate on what the criminal charges related to. Vice chairwoman Gabriela Nagel-Jungo took on Wohlwend's responsibilities. Wohlwend served as chairman of LLB since 2017.

JTC, which provides fund, corporate and private client services, appointed financial industry heavyweight Richard Ingle as its group chief risk officer. Ingle is based at the company's headquarters in Jersey. His role involves overseeing risk management and regulatory compliance across JTC's global network of 23 offices in 19 different jurisdictions. He took over from Bill Byrne.

Deutsche Bank Wealth Management hired Alexis Pateras as a relationship manager. Pateras moved after 13 years at UBS, where he built a book advising UK-based entrepreneurs and financial services professionals with a net worth of roughly £50 million ($64.6 million). Based in London, he reports to James Whittaker, who joined from UBS in early October to head UK coverage.

Emma Mogford was appointed to manage Premier Miton Investors' four UK equity income funds. She joined this month from Newton Investment Management where she was lead manager of the BNY Mellon UK Income Fund as part of the Newton global income team. She works with Premier Miton's equity team led by Gervais Williams and replaced Eric Moore in the role.

M&A specialist Cavendish Corporate Finance appointed Jamie Blewitt to head a newly formed Alternative Capital division. The unit provides family offices and other private capital funds opportunities to "back or acquire ambitious growth companies." Blewitt had been a director role at Rothschild & Co where he focused on minority M&A and co-investment opportunities for private capital investors.

Standard Chartered Private Bank appointed Grant Parkinson, former Coutts and Brewin Dolphin senior figure, as regional head, private banking, Europe, Africa and Middle East, subject to regulatory approval. Parkinson took over from Steve Atkinson, who stepped down as regional head, private banking for the West division. As chief operating officer at Coutts from 2013 to 2017, Parkinson's responsibilities were predominantly client-focused, including developing new client propositions and opening a booking centre. Most recently as COO at Brewin Dolphin, one of the UK's leading wealth managers, he focused predominantly on the firm's digital solutions and developing technology solutions for client-facing colleagues. Earlier in his career, he worked at Barclays and McKinsey. He reports to Didier von Daeniken, global head, private banking. Atkinson, who stepped down after three decades with Standard Chartered, held leadership positions in Standard Chartered's commercial, corporate and institutional banking, finance, investor relations and corporate affairs.

Wealth advisor Heronsgate Capital appointed former Saunderson House wealth manager Dan Mackenzie as an associate director. Mackenzie works with Heronsgate's founders Tony Wellby and Chris Sexton to deliver wealth and investment advice to City professionals.