People Moves
Who's Moving Where In Wealth Management? - Mirabaud Group, Natixis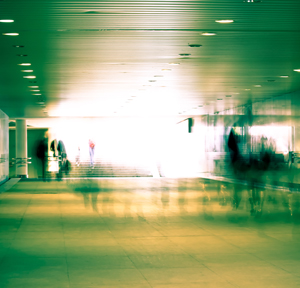 The latest senior moves in asset and wealth management from across Europe and the UK.
Mirabaud Group
Mirabaud Group's managing partners have appointed London-based Andrew Lake as a limited partner from 1 January 2021.
Lake is a lawyer by training and received an MBA from the University of Chicago in 2004. He joined Mirabaud in 2013 after serving in roles at Merrill Lynch, F&C and Aviva Investors. Since 2014, Lake has led Mirabaud Asset Management's fixed income teams and managed the group's flagship Global Strategic Bond Fund.
As an investor in the company, he will also help shape the firm's direction.
"Excellent management skills are essential in our growth strategy, and it was only natural for us to welcome Andrew as one of our partners," senior managing partner Yves Mirabaud, said.
Lake joins Etienne d'Arenberg, head of Wealth Management UK; Thiago Frazao, head of Wealth Management LATAM; and Alain Baron, head of Wealth Management MENA on the partner board. He already sits on the executive committee of Mirabaud AM.
Natixis
Natixis Investment Managers has appointed Renan Borne as chief information officer and digital transformation lead.
Borne brings more than two decades of industry experience in creating new technology-driven business models and has extensive knowledge of digital customer experience, IT architecture and data strategy.
He joins from AXA Investment Managers where he was chief IT architect, head of data and head of IT for the real assets business. Before joining AXA IM, he spent 15 years within the investment banking arm of Société Générale with various roles and responsibilities in France and Asia.
Borne will report to Joseph Pinto, global chief operating officer at Natixis IM and Catherine Chedru-Refeuil, head of IT for asset and wealth management, CIB, Natixis.