People Moves
Who's Moving Where In Wealth Management? - MilleniumAssociates, Vala Capital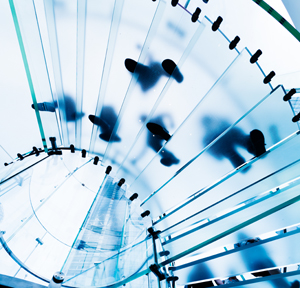 The latest senior moves in wealth and asset management from across Europe and the UK.
MilleniumAssociates
MilleniumAssociates, the Swiss and UK-based mergers and corporate finance advisory firm, has appointed Bente E Engesland as an international partner and the latest member of its global advisory board.
Ms Engesland has extensive international experience across a number of industries from energy and finance to media and marketing. Over her career, Engesland has developed an extensive global network across the climate and impact investing sector, developing a particular expertise within ESG, sustainability and green investments, also holding board positions in areas linked to climate, transport, cybersecurity, transparency and R&D.
"Her expertise and experience will strengthen the firm's capabilities as well as boost our global efforts to expand our advisory services, particularly as Switzerland and Norway are both intending to expand ESG financial services as a core offering," Ray Soudah, founder of MilleniumAssociates, said.
Vala Capital
Vala Capital, a venture capital company, has made three appointments as it seeks to boost its product range and distribution capabilities.
The new joiners are Dylan Jones, Max Middleton and Debbie Mahanta.
Jones is joining as chief commercial officer responsible for oversight of the commercial operation of the company. His remit includes developing and running new and existing funds, broadening commercial and distribution relationships, and developing new opportunities to help grow Vala. Prior to this, he recently worked at Ingenious Group, where was a group board member.
Middleton has overall responsibility for the forthcoming Vala Sustainable Growth EIS Fund together with supporting equity transactions across all Vala funds. He is joining from Ingenious Group, where he was investment manager for the Ingenious Infrastructure Ventures EIS Service, leading on sourcing, evaluation, negotiation and execution of deals in the "infra-tech" arena.
Mahanta is joining the Vala business development team. A qualified financial planner with more than 20 years' financial services experience, she gained cross-border planning experience from her time in Switzerland before moving into sales management and strategic business development roles for UBS, St James's Place Wealth Management, Guinness Asset Management and Tilney Financial Planning.