People Moves
Who's Moving Where In Wealth Management? - Aberdeen Standard Investments, CIT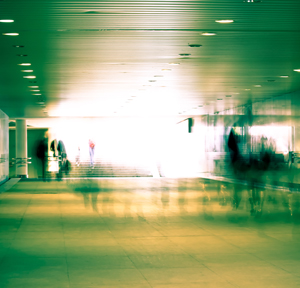 The latest senior moves in wealth and asset management from across Europe and the UK.
Aberdeen Standard Investments
Aberdeen Standard Investments (ASI) has added two hires to its smaller companies team, bringing it to eight. Tzoulianna Leventi and Liam Patel are joining as investment analysts covering a range of small-cap and mid-cap funds.
Leventi joined ASI in 2018 as a graduate. Her main responsibilities will be working with the team on all ESG-related research and engagement as well as stock research in Southern European small-caps and mid-caps.
Patel recently joined ASI after four years as a global emerging markets analyst for the British Airways Pension Fund. His responsibilities will be researching new and existing small and mid-cap ideas within Asia Pacific (ex Japan) and emerging markets. He will work closely with Kirsty Desson, co-manager of global smaller companies as well as the wider global small and mid-cap team.
In further moves, Abby Glennie has been named co-manager of the Standard Life UK Smaller Companies Investment Trust; the ASI UK Smaller Companies Fund; and the ASI (AAM) UK Smaller Companies Fund. Amanda Yeaman has also been named as co-manager of the Aberdeen Smaller Companies Income Trust and deputy manager of the ASI UK Mid Cap Fund and ASI UK Opportunities Fund. Glennie joined the team five years ago and Yeaman in June last year.
Globally ASI manages £455 billion across 40 offices.
Chartered Institute of Taxation
Gary Ashford, tax partner at Harbottle & Lewis, has been appointed to serve as the new vice president for the Chartered Institute of Taxation.
Ashford is a long-standing council member of the CIOT. Prior to his role on the council, he was chairman of the CIOT management of taxes subcommittee. He also represents the CIOT within CFE Tax Advisers Europe (which represents 250,000 advisors in the European continent), where he sits as VP. He will continue this role within CFE, as part of his work with the CIOT.
Ashford regularly leads for the tax profession in tax consultations with HMRC and the Treasury. He is the author of Serious Tax Investigations and International Tax Investigations for Bloomsbury Publishing, and is a regular lecturer on international tax matters.