Wealth Strategies
UBS Predicts "Year Of Renewal" For Global Economy, Earnings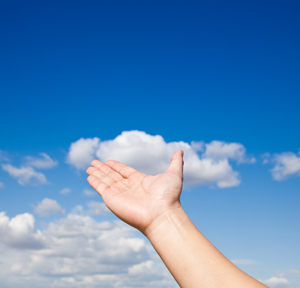 As the end of the year approaches (to the relief of many people, one suspects), wealth managers are already laying out forecasts and scenarios for what they think the economic landscape will look like in 2021. Here are the central views of UBS.
UBS, the world's largest wealth management house, says its "base case" forecast is that a blend of fiscal policy, low interest rates and a vaccine roll out will produce an economic and corporate earnings rebound in 2021.
The Zurich-listed group also recommends that clients diversify their holdings as equities rise; people should go outside established, large and US-based firms that have done so well this year (such as tech giants such as Amazon, Google and Netflix).
"We think 2021 will be the 'year of renewal'. Renewed growth, expansive fiscal and monetary policies, and fresh political leadership mean we should also expect new market leadership in 2021. Looking beyond the year ahead, investors should also consider sectors undergoing technological transformation. If the last decade was about investing in technology itself, we think the next will be about investing in the disruptors challenging the status quo in other industries," Mark Haefele, chief investment officer at UBS Global Wealth Management, said.
The firm swings a large economic club, so such views will be noted: The global wealth management arm of UBS had SFr2.754 trillion at the end of September this year.
Among other points, UBS said clients should diversify out of low-yielding cash and bonds and hunt for yield in emerging market US dollar-denominated sovereign bonds, Asian high yield bonds, and select crossover bonds that are close to the dividing line between investment-grade and high-yield rated issuers. It also said that investors should position for a weaker US dollar, and diversify across G10 currencies or select emerging market currencies and gold.
Looking ahead to the next decade, investors face a world that is more indebted, more unequal, more local, but also more digital and, in some respects, more sustainable.
Based on its "central scenario", UBS predicts that the S&P 500 Index of US stocks will be at 3,800 by June next year, and the Euro Stoxx 50 index of European equities will be at 3,600. The MSCI Emerging Market index will be at 1,280 on this "central" view, UBS said. The bank added that it predicts gold will fetch $1,950 per ounce at this point.