People Moves
Who's Moving Where In Wealth Management? - Kingsley Napley, Raymond James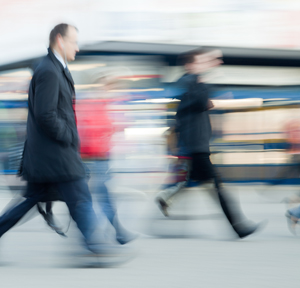 The latest moves in wealth management and legal practice from across Europe and the UK.
Kingsley Napley LLP
John Young, David Davies and Will MacFarlane have joined Kingsley Napley LLP as partners in the corporate and commercial and family and divorce teams, bringing the firm's partners to 66.
Young, who joined the corporate and commercial team in October, advises on the business needs of entrepreneurs, high-growth and family businesses, cryptocurrency regulation as well as assisting with fundraising via initial coin offerings.
Davies joined the same team in October from Bates Wells. His practice covers corporate law, advising owner-managed and venture-backed businesses, investors and management on restructuring, LLPs/partnerships and corporate governance matters, with a track record in technology sector transactions.
MacFarlane joined the family and divorce team from Royds Withy King earlier this month. He advises on family law matters arising from the breakdown of relationships, with particular focus in resolving complex financial claims, often with an international element. MacFarlane often represents professional sportspeople as well as individuals and families on wealth protection and nuptial and cohabitation agreements. He spent his formative years at Withers in London.
Raymond James
Raymond James is opening a new branch in Manchester's Spinningfields financial hub co-led by Doug McCance, Tom Illingworth and James Hymers as branch principals.
McCance was most recently investment director at Close Brothers Asset Management. Both he and Illingworth have spent time at Brown Shipley serving high net worth individuals and their families. Hymers will lead wealth planning services offering holistic advice focused on building long-term relationships with clients.
The Raymond James advisory network, founded in the US, provides plug-and-play franchise models for UK wealth advisories, either supporting them to establish their own boutique practice or giving FCA-authorised firms access to its investment platform.