M and A
Morgan Stanley's Eaton Vance Purchase Keeps M&A Pot Boiling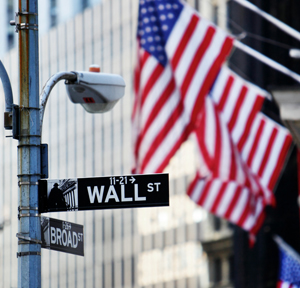 The acquisition, creating an asset manager with about $1.2 trillion in AuM, follows Morgan Stanley's purchase of E*trade, and points to a relentless M&A trend across the financial services spectrum, including wealth management. One of the "Big Three" rating agencies said the move was positive for Morgan Stanley's credit ratings.
Morgan Stanley is going to buy US investment house Eaton Vance in a cash and stock deal for an equity value of $7 billion, purchasing a firm with more than $500 billion of assets under management. The transaction adds to Morgan Stanley's E*Trade acquisition in the discount broker space, and is part of a wider busy M&A trend in North America.
The purchase makes Morgan Stanley Investment Management an asset manager with about $1.2 trillion of AuM and over $5 billion of combined revenues. Such a deal reinforces notions of how market scale is increasingly important at a time when parts of the financial sector value chain are being commoditised, squeezing margins and fees.
Moody's, one of the world's "Big Three" ratings agencies, said last Friday that the Eaton Vance acquisition is "credit positive" for Morgan Stanley because the firms have complementary products and activities, and it tilts Morgan Stanley's business mix further towards lower-risk, recurring revenue streams. "The addition of Eaton Vance's high-quality investment and distribution capabilities to Morgan Stanley's investment management business will strengthen Morgan Stanley's competitiveness in the industry."
Shares in the US bank were up by 0.82 per cent in morning trade in New York.
Eaton Vance logged $420.82 million in earnings for the three months ending 31 July, falling from $431.2 million a year ago. The firm logged adjusted income, attributable to shareholders, of $91.8 million in the three months to 31 July, down from $99 million a year before.
"The acquisition advances Morgan Stanley's strategic transformation with three world-class businesses of scale: Institutional Securities, Wealth Management and Investment Management," the Wall Street firm said.
"Eaton Vance is a perfect fit for Morgan Stanley," James P Gorman, chairman and chief executive of Morgan Stanley, said in a statement. "This transaction further advances our strategic transformation by continuing to add more fee-based revenues to complement our world-class investment banking and institutional securities franchise. With the addition of Eaton Vance, Morgan Stanley will oversee $4.4 trillion of client assets and AuM across its Wealth Management and Investment Management segments."
Eaton Vance is prominent in areas such as individual separate accounts, customised investment solutions through its Parametric brand, and environmental, social and governance-themed investing through its Calvert line.
The rise of low-margin "passive investing" over the past couple of decades, increasing compliance costs, low equity yields and modern technology have conspired to force asset managers to seek economies of scale, as seen with the rise of behemoths such as BlackRock and Vanguard.
Cost savings
Morgan Stanley said the deal will produce cost savings of $150 million – equal to 4 per cent of MSIM and Eaton Vance costs – and revenue opportunities.
The US banking group is paying for the transaction with 50 per cent cash, using about 100 basis points (1.0 per cent) of excess capital, and the firm's common equity tier 1 ratio is expected to remain around 300 bps above its stress capital buffer requirement of 13.2 per cent. Morgan Stanley said the purchase should be "breakeven" to earnings per share immediately and marginally accretive thereafter, with fully phased-in cost synergies, adding about 100 bps to return on tangible common equity.
Eaton Vance shareholders will get $28.25 per share in cash and 0.5833x of Morgan Stanley common stock, equating to a total consideration of around $56.50 per share. Based on the $56.50 per share, the aggregate consideration paid to holders of Eaton Vance's common stock will consist of approximately 50 per cent cash and 50 per cent Morgan Stanley common stock.
The deal also contains an election procedure allowing each Eaton Vance shareholder to seek all cash or all stock, subject to a proration and adjustment mechanism. The transaction has been approved by the voting trust that holds all of the voting common stock of Eaton Vance.
"Over many years, Eaton Vance has delivered above-market growth by aligning our business with leading trends in asset management," Thomas E Faust, Jr, CEO of Eaton Vance, said.
"By joining Morgan Stanley, we will be able to further accelerate our growth by building upon our common values and strengths, which are focused on our commitment to investment excellence, innovation and client service."
The acquisition is subject to customary closing conditions, and is expected to close in the second quarter of 2021.