Strategy
HSBC, Standard Chartered Eye US Anti-China Moves - Report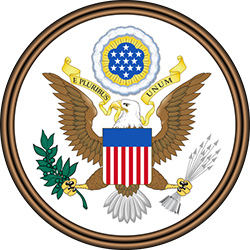 The banks are working on a "worst-case scenario" in which they might be excluded by US-related transactions should the Trump administration turn the screws on mainland China. The banks both earn significant revenues in Hong Kong, and recently endorsed Beijing's new national security law on Hong Kong.
HSBC and Standard Chartered, which in early June publicly endorsed mainland China's national security law on Hong Kong, are preparing for US sanctions against China that could affect these banks' operations, a media report said.
The UK-listed banks, which are substantial Asia players, are planning for a "worst-case scenario" in which the political and trade disputes between Washington and Beijing cause restrictions on banks serving Chinese companies and individuals, the Sunday Telegraph said yesterday.
The ST, quoting unnamed sources, said that both banks, which are also listed in Asia, are exploring how they might cope with measures from the Donald Trump administration, such as being effectively cut off from the US financial system. Lawyers and regulatory experts said the banks needed to consider how they could operate without using the dollar, the report said.
This news service has contacted the banks for comment. The ST said the lenders had declined to comment about the matter.
Today, shares in HSBC were down about 5 per cent in London trade. Shares in Standard Chartered were down about 0.7 per cent (source: London Stock Exchange).
The situation of these banks is a sensitive one. Both have substantial business in Hong Kong, and indeed HSBC's name comes from "The Hong Kong and Shanghai Banking Corporation". Earlier this year, both banks issued statements supporting China's controversial security law for Hong Kong. Critics say that Beijing has ended Hong Kong's separate legal status under the "One Country Two Systems" framework agreed between the UK and China when the former British colony was restored to China in 1997. (That framework is due to end anyway in 2047.) Both banks are also based in London and any move to sever their links with the US would be awkward for the UK government as it wrestles with post-Brexit trade arrangements.
The political situation is, however, complicated by the fact that the approach an American government takes towards China might be different if Democrat challenger Joe Biden wins the US presidency in November.
When HSBC and Standard Chartered backed Beijing's approach to Hong Kong, Mike Pompeo, US secretary of state, reportedly attacked HSBC in public, saying it supported the sanctioned leaders. He claimed that Chinese officials had bullied HSBC into "shutting accounts for those seeking freedom."
The ST noted that Mark Tucker, HSBC chairman, and Noel Quinn, chief executive, have avoided public comments on the matter, but Standard Chartered chief executive Bill Winters last week admitted that the rising tensions were "troubling" and a "tremendous preoccupation for us."
Another media report a few weeks ago said that Standard Chartered, and Citigroup, had tightened client scrutiny to avoid falling foul of US sanctions against officials in Hong Kong.