People Moves
Summary Of Global Executive Moves In Global Wealth Management - June 2020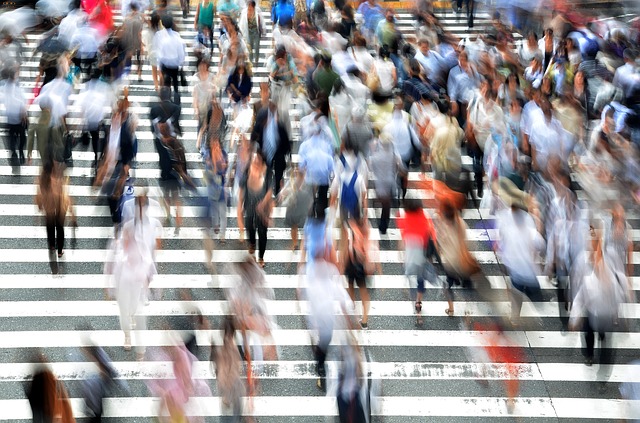 The UK government named London Stock Exchange chief executive Nikhil Rathi as permanent CEO of the Financial Conduct Authority. He took over from Andrew Bailey, now governor of the Bank of England. The FCA's new boss had served as director at the financial services group at the UK Treasury department from September 2009 to April 2014, before heading to the regulator. At the Treasury he led its work on the UK's international and European Union financial services interests.
Three of the most senior figures at Liechtenstein-based VP Bank left the firm. In the case of two changes, the lender acted after a SFr20 million ($20.9 million) loan adjustment had been flagged back in March this year. Siegbert Näscher chose to leave as chief financial officer. Näscher was head of group finance and, as of 2012, CFO and member of the group executive management at VP Bank.
Roger Barmettler, head of group finance at VP Bank, took over interim management of the business unit. As part of the bank's reorganisation of its business, general counsel and chief risk officer Monika Vicandi, by mutual agreement, also left the bank. Dr Rolf Steiner, head of the CEO Office, became interim chief risk officer, a role which now also includes credit risk management.
DWS appointed Desiree Fixler as group sustainability officer (GSO) based in London. She joined the global asset manager from US alternative investment specialist ZAIS, where she has served as portfolio manager and managing director for impact investing. Prior to that she held senior posts at JP Morgan, Deutsche Bank and Merrill Lynch. In the newly-created role, she reports to DWS CEO Asoka Woehrmann.
Capital Group, the investment firm overseeing more than $1.7 trillion in assets, appointed Jessica Ground as global head of ESG. She is based in London. Prior to this, she worked at Schroders for more than two decades, where she most recently served as the firm's global head of stewardship.
Peter Hetherington, the chief executive of Schroders Personal Wealth, the joint venture founded in late 2018, stepped down. He was appointed to the role in October 2019, having come from spread-betting and trading platform business IG Group. Hetherington decided to leave to "pursue other prospective opportunities and will leave the business following a period of garden leave".
The Swiss asset management firm NOTZ STUCKI hired three personnel to join its institutional sales team in Geneva, Zurich and Milan. Alexis Peytre joined in Geneva, Pascal Scherer heads the Zurich office, and Michele Colavito joined the Milan office. Peytre, who has 10 years' experience, is institutional sales associate for Switzerland. He started his career in 2010 at Edmond de Rothschild Assurances et Conseils, covering wholesale clients in France. In 2011, he joined Lazard Frères Gestion in Paris as marketing manager and sales support for Switzerland.
Scherer joined as head of the Zurich office and head of business development in German-speaking Switzerland. Prior to this, he was chief executive and partner of one of the first long/short equity fund managers in Europe and founded Peak Capital, an investment management firm specialising in real assets and commodities. Previously, he was head of infrastructure investments at Horizon21, an alternative investment manager with more than SFr12 billion under management.
After 12 years in the post, Vontobel's Martin Sieg Castagnola handed over the CFO role to Thomas Heinzl. Castagnola continued to support former chairman Hans-Dieter Vontobel managing his investments and real estate.
Tiedemann Constantia put the finishing touches on its advisory board, appointing Carolina Müller-Möhl, Robert D Hormats, Dr Christian Camenzind and Dr Michael O'Sullivan. The board of the Switzerland-based organisation provides the firm and clients with insights, guidance and advice across investment, business, and geopolitical themes.
The Chartered Institute for Securities & Investment appointed Eugene Kiernan as president of the CISI National Advisory Council for Ireland. He took over from Frank O'Riordon MCSI who held the position for the last four years. Kiernan joined the global financial services professional, not-for-profit body CISI in 1998, becoming a fellow in 2005. He has over 35 years' experience in the asset management and funds industry.