Offshore
Why UK's "Golden Visa" Regime Shouldn't Be Torn Apart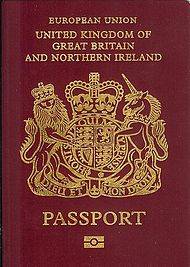 The numbers coming in under the investor category are small and the historical issues about "dodgy" money identified in the report are, on the whole, no longer present. Introducing further restrictions on the visa category as a political tool against Russian interests would be a blunt instrument, as there are many applicants from all over the world who use the category and bring economic benefits to the UK.
And we must not forget, there are still many successful Russians who have generated wealth in perfectly lawful ways and who come to the UK to conduct legitimate business. As free movement ends at the end of this year, the investor visa route will also be an important way for wealthy Europeans to relocate to the UK, particularly entrepreneurs who will be put off by the lack of a fully functioning visa route for those who wish to establish or run a business in the UK.
However, as UK wealth managers and banks are the new "gatekeepers" of the visa route, it is surprising that the Home Office (or indeed the financial regulator, the FCA) seem to have no interest in auditing or monitoring wealth managers who deal with high numbers of PEPS from high risk jurisdictions - it has been suggested that they could be the weak link in the system, so ensuring that they play by the rules and don't undermine the integrity of the route is also important.
The introduction of new immigration rules which would require independent auditing and accounting firms to prepare pre-application audit reports on applicants' sources of funds and wealth have never been implemented - again, if they are, making sure that UK regulated accountants play by the rules and are not themselves compromised would be a vital part of bringing in this suggested additional check.
It is also frustrating that the Home Office has, to date, not wanted to engage in more detailed discussions about what creates the greatest economic gains from these investments, something the MAC looked at in 2015 - they should be looking at allocating at least some of the capital inflows from this visa route to funds or projects that benefit the whole UK economy and population more widely and that drive the post COVID recovery.
The next few years will see the UK economy struggle to get back on its feet. Attracting capital to fund planned infrastructure will be vital and the investor route could be a useful channel for these inflows to help drive the post-COVID recovery. The architecture of a robust system is in place and the Home Office has all the tools it needs to make sure the bad apples don't get through the system. it just needs to use to start using them.