VP Bank Expands Nordic Reach
Tom Burroughes, Group Editor , London, 9 July 2020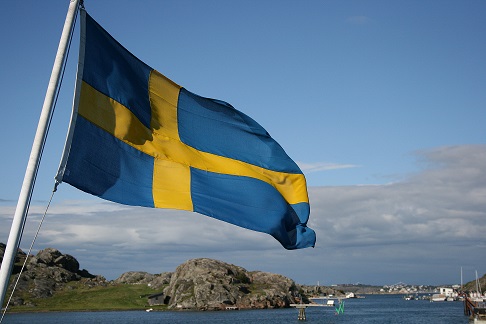 The bank said it is ramping up its coverage of the Nordic region and the latest move - an acquisition - is expected to be completed by the start of January next year at the earliest.
VP Bank, the Liechtenstein-based private banking group, has bought the client business of Luxembourg-based Öhman Bank from the Swedish financial group Öhman. The transaction bolsters VP Bank's Nordic presence.

This transaction in the form of an asset deal includes the takeover of a client advisor team of 11 employees as well as client assets of about €760 million ($865.3 million). The parties did not disclose the purchase price and they expect to complete the deal by 1 January 2021 at the latest. Öhman Bank was established in 2006 as the international private banking arm of the Stockholm-based Swedish financial group Öhman, which was founded in 1906 and is family-owned.

The existing (private banking) clients of Öhman Bank, the majority of whom are Scandinavian entrepreneurs and investors, will continue to be served by their personal advisor in Luxembourg. They will also be able to draw on the resources of an international organisation such as VP Bank Group.

"The transaction with the Öhman group underlines our growth ambitions. Thanks to its established network in the Scandinavian region as well as comparable digital platforms, VP Bank Group has the ideal prerequisites for rapidly integrating the acquired clients and employees," Christoph Mauchle, senior advisor and former head of client business of VP Bank Group, said.

VP Bank has made forays into the Nordic region before. In October 2018, VP Bank took over the Luxembourg investment funds of the Swedish financial services group Carnegie as well as the Luxembourg private banking activities of Catella Bank, which has its headquarters in Sweden.

"VP Bank Group continues to focus on acquisitions that fit its strategy and culture. The transaction with Öhman Bank is in line with the growth objectives of our `Strategy 2025' and makes a significant contribution to the expansion of our activities in the Luxembourg as well as Scandinavian markets," Paul H Arni, CEO of VP Bank Group, said.

Earlier this week, it named Thomas von Hohenhau as head of client solutions, with effect from 1 September. This business unit was newly created under the private bank's Strategy 2025 programme.

VP Bank recently saw three of its C-suite figures leave. In the case of two changes, the lender acted after a SFr20 million ($20.9 million) loan adjustment had been flagged back in March this year.