UK Unveils Its First Magnitsky Sanctions: A Detailed Look
Chris Hamblin, Editor, Compliance Matters , 8 July 2020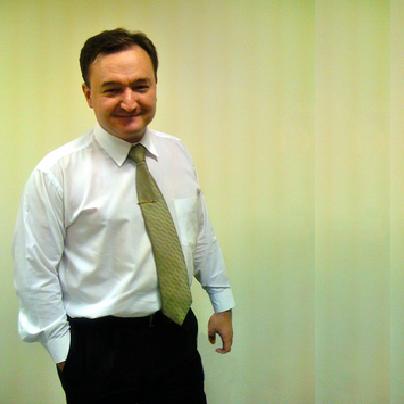 The UK government has unilaterally issued a list of sanctioned individuals whom it accuses of various serious crimes. Such people - from the former Soviet Union and from the Middle East, for example, - have had their assets in the UK frozen and are banned from entering the country. This article examines how wide the system can go.
This article first appeared in Compliance Matters, a sister news service to this one. The article comes from Chris Hamblin, CM's editor. We also ran a short news item about the new sanctions regime here. The article below expands on the details and considers the implications. The ripple effects spread far and wide.
The UK has acquired its own Magnitsky sanctions regime, a means of ordering the freezing of assets of people whom the government thinks have committed infractions against human rights around the world. On the first list are the alleged killers of Sergei Magnitsky himself (pictured). Importantly, HM Government has resolved to impose the new regime on all the UK's colonies.

European Union sanctions will continue to apply in the UK until 11.00 pm on 31 December. It seems likely that the UK government has opted for Magnitsky sanctions as both a popular choice of policy and as a way of asserting its nascent independence from EU decision-making in this area.

HM Government refers to financial sanctions which relate to specific countries or terrorist groups as "regimes". The US and Canada have Magnitsky-style legislation and Australia is considering it as well. About one-quarter of humanity lives under one or other of America's sanction programmes.

Sergei's story
Between 2007 and 2008 Sergei Magnitsky, a young Russian tax lawyer, exposed the theft of $230 million committed by tax officials in Russia's own Interior Ministry. Although others who knew about it left Russia in fear of their lives, Magnitsky stayed on to take a stand for the rule of law.

Russian authorities arrested Magnitsky in 2008 on trumped-up charges of tax evasion and, in a particularly Kafka-esque twist, the very tax investigators that Magnitsky had exposed were the ones who turned up to arrest him. The Public Oversight Commission, a Moscow-based charity, found that while in detention Magnitsky was subjected to physical and psychological abuse amounting to torture. He developed abdominal pain and an acute bladder inflammation but his jailers withheld the medical treatment that he needed. Eventually he was transferred to another facility, ostensibly to receive medical care, but instead he was handcuffed and beaten to death by riot police with truncheons. He died on 16 November 2009, aged 37.

The European Court of Human Rights found that Russia had violated Magnitsky's human rights by torturing him in prison and refusing to hold an effective investigation. Nobody involved has ever been brought to justice. Indeed, some have been promoted and even decorated with medals. The only person ever prosecuted was Sergei Magnitsky himself after his death, in Russia's first-ever posthumous trial. Now 25 Russian names are on the sanction list in connection with Magnitsky's demise.

What's on the list
Speaking in the House of Commons on Monday 6 June, Foreign Secretary Dominic Raab made the first designations in accordance with the new regulations, imposing sanctions on people involved in some of the most notorious human rights violations in recent years. The first 25 designations, he said, will cover those involved in the torture and murder of Magnitsky. Some 20 designations will also include those responsible for the brutal murder of the writer, journalist and Saudi dissident Jamal Khashoggi. There will be two designations of people who levelled violence on the Rohingya (Muslim) population in Burma/Myanmar, plus two for organisations that bear responsibility for the enslavement, torture and murder that takes place in North Korea's system of gulags where hundreds of thousands of prisoners have perished over the last 50 years.

As can be seen from this collection of targets, these sanctions can be invoked in relation to any supposed atrocity committed anywhere in the past and to perpetrators who have never had anything to do with the UK. In the fullness of time, the new regime promises to become a gigantic one.

Targeted sanctions are at their most effective when the sanctioning country co-ordinates its efforts with other countries, so Raab plans to work closely with the UK's partners in the "Five Eyes" surveillance dragnet. (These consist of the UK, the US, Canada, Australia and New Zealand. A "sixth eye" - Israel - is also sometimes mentioned.)

Raab added: "Today we have also published a policy note that sets out how we shall consider designations under these regulations for maximum transparency. The legislation will ensure that due process will be followed in relation to those designations and that will reflect the process rights contained in the Sanctions and Anti-Money-Laundering Act 2018."