People Moves
Who's Moving Where In Wealth Management? - Harneys, JP Morgan AM, Others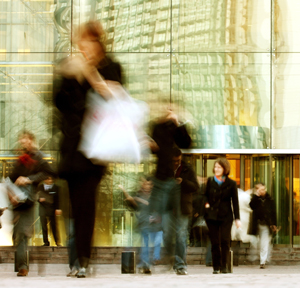 The latest senior moves in wealth management and legal service from across the world.
Harneys
Harneys' office in the Cayman Islands has named Nick Hoffman as managing partner with effect from 1 July. He has replaced Marco Martins, who stepped down from the legal firm after eight years in the role.
Hoffman joined Harneys in 2017 as head of litigation, insolvency and restructuring, and has been practising on the island for almost 10 years.
Chairman Peter Tarn praised Hoffman as a skillful strategist: "He is recognised by clients as an excellent strategist who is able to handle challenging, fast-moving situations with real skill."
The chairman also thanked Martins for his "tremendous contribution" over 13 years at the firm. "He has led and been instrumental in developing our incredibly strong Latin America practice," Tarn said in a statement.
JP Morgan Asset Management
JP Morgan Asset Management has appointed Philip Fok as head of retail distribution in the firm's Hong Kong intermediary business, effective immediately.
He will be based in Hong Kong and will report to Elisa Ng, head of China and Hong Kong Funds. Fok will be responsible for driving and expanding the firm's wholesale fund distribution business primarily with retail banks, insurance companies and platforms in Hong Kong.
Before joining JP Morgan Asset Management, Fok held senior positions in the sales and distribution departments of various asset managers and financial Institutions including E-TRADE, Zurich International Life, Eastspring, Manulife and Robeco. He has worked in the financial sector for more than two decades. Fok studied Economics at McMaster University and holds a Postgraduate Cert in International Corporate and Financial Law from University of Wolverhampton.
Investec
Investec Wealth & Investment has made four new senior hires for its Belfast office: two new investment directors, Ryan Cornett and Peter Rainey and two new senior investment directors, John Cubitt and Wayne Nickels. They will manage discretionary and non-discretionary portfolios for private clients, trusts, pensions and limited companies.
All four people joined from Cunningham Coates (Smith & Williamson).