Strategy
UBS Wants Higher Productivity, Larger Wallet Share - Report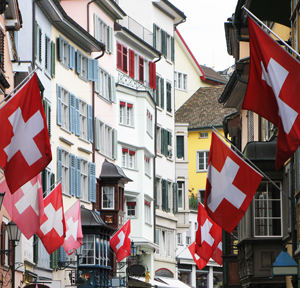 The wealth management co-head has spoken of the task ahead of UBS as people come out of lockdown and hope to revive virus-hammered economies.
The wealth management co-head at UBS, Iqbal Kahn, has reportedly vowed that the Zurich-listed powerhouse will strive to increase productivity and gain a larger share of clients' business.
Khan, according to a report yesterday by Reuters, said the world's largest wealth manager will push ahead even in the midst of a low-yield environment marked by economic troubles.
"There's GDP contraction and a low-yield environment. Are those challenges for a wealth manager? Absolutely," Khan was quoted as saying during a presentation at the virtual Goldman Sachs European Financials Conference. "It's more about growing share of wallet with our clients and productivity. So there's clearly opportunity to mitigate headwinds and to grow," he said.
The executive, who joined UBS from Credit Suisse last year – in circumstances marked by controversy – works alongside Tom Naratil, who heads the US side of the business.
This publication has asked UBS for possible further comment and may update in due course.
(Editor's note: With arguably the most potent wealth management brand, UBS will no doubt hope this helps achieve the kind of result Khan mentions. A challenge for any such business - financial or otherwise - is how to stay in front of the competition when others are scrutinising every move, and when market conditions are more difficult. The new CEO comes from a retail banking background with a strong involvement in digital technology. How that plays out in the UBS wealth management case will be watched very closely.)