People Moves
EXCLUSIVE: Change At Top Of Barclays Private Bank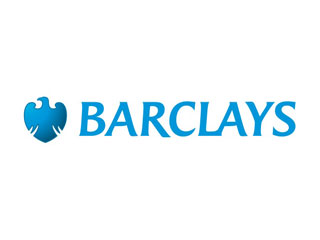 This publication can report on new leadership at the private banking arm of Barclays. The existing head has stepped down.
Barclays has appointed an interim head for its international private bank after Karen Frank, its chief executive, stepped down.
This publication understands that Jean Christophe Gerard, the head of Barclays Private Bank EMEA, is understood to be taking over Frank's role until the UK lender makes a permanent appointment. (WealthBriefing published an interview with Gerard today.)
Frank was CEO, Barclays Private Bank from October 2016 to the present day, and prior to this, was co-head of the Financial Sponsors Group, EMEA, from February 2012 to October 2016, according to her public profile. Before that, she was a managing director in the investment banking side of Goldman Sachs for four years.
"Karen Frank has made a personal decision to step-down from her role as CEO of Barclays Private Bank to pursue a new opportunity outside of the bank," a spokesperson for Barclays told this publication.
"We thank Karen for the tremendous contribution she has made during her eight-year tenure at Barclays across several senior roles. Karen has been instrumental in establishing Barclays Private Bank as a leading Investment House with a track record of delivering strong performance to our global clients and we wish her all the best in her future endeavours," the spokesperson continued.
"Jean-Christophe Gerard, currently Head of Private Bank Europe, Monaco and Switzerland, and CEO of Barclays Monaco will step into the role of interim CEO with immediate effect, subject to regulatory approval," the spokesperson said.
Gerard joined Barclays in 2017, initially heading up investments for Barclays Private Bank and has more than 25 years' experience in financial markets and private banking.
Gerald Mathieu has been appointed Head of Private Bank Europe, Monaco and Switzerland in the interim, in addition to his role as CEO of BarSuisse and Head of Private Bank in Switzerland.
"Further appointments as a result of this announcement will be made in due course," the spokesperson added.