Family Office
IQ-EQ launches Dedicated Family Offices Offering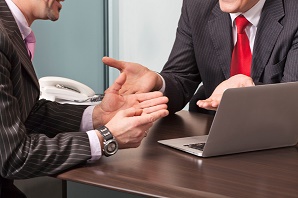 The new group draws on expertise across the business and highlights how the family offices markets is an increasingly important business battleground around the world.
Global investor services group IQ-EQ today announced that it is launching a family office services arm, targeting single and multi-family offices, as well as individuals wanting to create such structures.
IQ-EQ, which has been already serving ultra-high net worth clients via its private wealth channel, said it needed a dedicated, cross-segment offering that would cover traditional fiduciary and administration services as well as more recent requirements, such as deal flow, regulatory and tax compliance, philanthropy, alternative and luxury asset services.
The Family Office Services unit draws together services across the group's segments, including funds and institutional in particular, given the increased demand for co-investment vehicles from UHNW families and their family offices.
"With the next decade set to be full of challenges and opportunities as trillions of dollars are passed down to the next generation, we want to make sure we're as focused and flexible as possible to be trusted partners to our family office clients, and the families they represent, throughout their evolution and across generations," Steve Soki?, IQ-EQ's group head of Private Wealth and chair of its Family Office Services committee, said.
A few weeks ago IQ-EQ appointed French funds veteran Bruno Noyon to manage operations in France following last year's purchase of Paris-based private equity fund administrator Peru & Partners. In March it appointed Peter Golovsky to the newly-minted role of managing director, head of private wealth in Asia.
IQ-EQ rebranded from its SGG name last year.