Surveys
How Advisors Are Riding The Crisis - Schroders Poll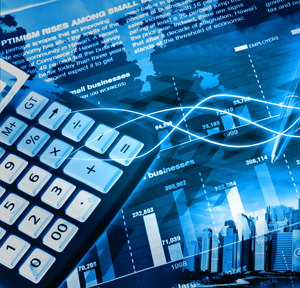 What a difference a few months make, or does it? In late April, Schroders surveyed the impact of the coronavirus on clients and investments, gauging sentiment to see where priorities have changed.
With work practices disrupted and advisors fielding investor worries as well as their own, day-to-day business has been a challenge in wealth management. However, a survey by Schroders reveals that a dislocated market sharpens all kinds of attention. Putting the last few months into a semblance of order, the asset manager polled 63 UK advisors between 15 and 23 April to find out how wealth management is reacting.
As expected, advisors are in lockstep with the International Monetary Fund that COVID-19 will cause a major global recession. But nearly all see the wrenching situation as a good buying opportunity; and two-thirds said they are confident that fiscal and monetary efforts from governments will go some way to softening the blow.
However, the economic fallout has sharpened any complacency, with roughly three quarters (69 per cent) of advisors saying that they are reviewing their overall investment strategy. The survey also revealed that 61 per cent of advisors are taking a wait-and-see approach until the mist clears before making portfolio changes, showing a resilience (perhap also resignation). Given the nature of the external shock of COVID-19, advisors said clients have been "universally understanding about the impact on their investments".
While the long-term consequences of the recession are yet to be written, the pandemic has already brought "profound changes", Doug Abbott, head of UK intermediary at Schroders said, with capital preservation a priority at present. "Investors now favour an intensified mode of interaction with advisors along with a more active style of investing," he said.
The market tumble in March had the effect of roughly tripling advisor interactions with clients, with loss of capital their main concern. Polling showed that the second biggest single concern was the impact on retirement plans followed by loss of investment income.
What surprised Abbott about the survey was investor sentiment. "It has remained surprisingly mild, according to our survey, even if retirement plans for half of advisors' clients seem delayed for now." Only 5 per cent of advisors polled in April described their clients as very bearish, up from 2 per cent in November before the pandemic struck. This indicates a level of resilience among investors, Abbot said. It could also show a degree of denial.
While the crisis has put a spotlight on business practices and made some people rethink their personal values, 88 per cent of advisors polled in April thought the virus would strengthen attitudes about sustainable investing, and two thirds said it would increase their own awareness of ESG associated risk.
Gillian Hepburn, director of intermediary solutions at Schroders said: "In our experience, asset managers have an important role to play in educating advisors on what ESG analysis means in practice and the role it can play in producing returns."
Fund managers have used this new era of risk to extol ESG as the safest port in the storm. Recent results of ESG market performance bear this out.
Attitudes on passive funds were largely unchanged by the crisis, Schroders found, but a quarter of advisors said they are less likely to invest in passive equity funds, and a fifth less likely to invest in passive fixed income funds at this point in the pandemic.