People Moves
Who's Moving Where In Wealth Management? - Morgan Stanley IM, HSBC Global AM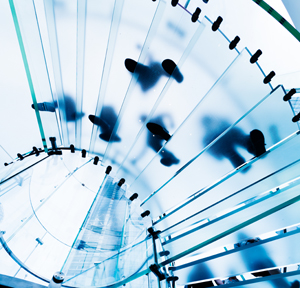 The latest senior moves in wealth management and legal service across Europe, the UK and the Middle East.
Morgan Stanley Investment Management
Adding in sustainability, Morgan Stanley Investment Management has hired Emily Chew as global head of sustainability based in New York and Navindu Katugampola as head of sustainability for fixed income in London.
Chew will lead a centralised team developing ESG investment integration standards. Her focus includes launching an ESG thematic product, building brand and marketing strategies, advising sales and clients on sustainability, and producing data, tools and research to support investment teams. Chew will also oversee the stewardship and investee engagement agenda and reports to Ted Eliopoulos and Rui de Figueiredo in New York.
She is moving from Manulife Investment Management, where she was global head of ESG; she has chaired the steering committee for the Climate Action 100+ global investor engagement initiative and is a member of PRI's listed equities integration subcommittee.
Adding green bonds capability, Katugampola joined Morgan Stanley in 2004, and was most recently head of green and sustainability bonds in Global Capital Markets. Katugampola's focus will be on Europe working with investors, clients and other stakeholders on sustainability issues; and more broadly in EMEA helping develop cross-divisional sustainable finance initiatives. He will report in London to Emily Chew and Ric Ford.
HSBC Global Asset Management
In further sustainability moves, HSBC Global Asset Management has appointed a current member of staff, Michael Ridley, as senior responsible investment specialist in a newly-created role reporting to head of responsible investing, Melissa McDonald.
Ridley will help develop an impact investing capability inside the overall responsible investment strategy, working in particular on investment criteria and standards for sustainable infrastructure.
He was formerly in HSBC's global banking and markets division as head of ESG fixed income research, and previously worked at German development agency GIZ, Mizuho International, Amias Berman, The Carbon Trust and Citigroup.