Surveys
UK Chief Financial Officers Turn Sharply Pessimistic - Deloitte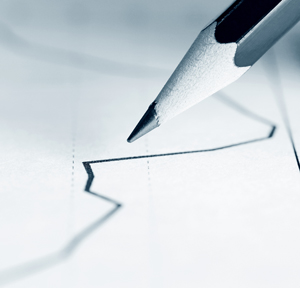 Unsurprisingly, the finance chiefs of businesses listed in the UK turned more downbeat about the economic outlook as lockdown measures to defeat coronavirus took hold.
A survey of 104 chief financial officers at UK-listed firms by Deloitte during April, found that their confidence in the business environment slumped by the largest quarterly amount on record because of the virus pandemic.
The combined market value of the companies polled is £418 billion ($522.3 billion), around 21 per cent of the UK quoted equity market. The firms involved were quizzed between 8 and 22 April. The survey was first started in the pre-global financial crisis of 2007.
In Q1 2020, the vast majority (84 per cent) of CFOs said that they were less optimistic about the prospects for their company than they were three months ago. This is the lowest business confidence reading on record and is in stark contrast to Q4 2019 where a majority (53 per cent) of CFOs said they were more optimistic about the financial prospects of their company.
Business sentiment around revenues has fallen markedly. In Q1, 97 per cent of CFOs said that they expected UK corporates' revenues to decrease in the coming 12 months. CFOs expect their own businesses' revenues to be 22 per cent lower on average this year than estimated in their pre-COVID-19 plans.
CFO perceptions of external uncertainty have risen to the highest level in the history of the survey. The majority of such officers (89 per cent) now feel that there is a high or very high level of uncertainty facing their business, a sharp increase compared with 34 per cent in the previous quarter.
The COVID-19 crisis has taken a heavy toll on economic activity. In Q1, 94 per cent said that they were unwilling to take risk onto their balance sheets.
Almost all CFOs (98 per cent) expect UK corporates to reduce capital expenditure in the next 12 months, in contrast to 38 per cent anticipating an increase in Q4 2020. Hiring expectations are also significantly more pessimistic, with 98 per cent of CFOs expecting a slowdown in hiring in the next year. In the previous quarter, 27 per cent of CFOs predicted hiring would increase over the year.