Financial Results
Credit Suisse Q1 Results Show COVID Strains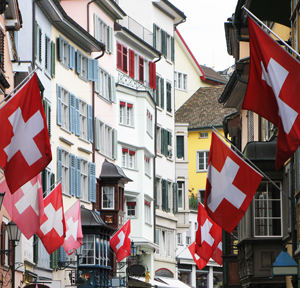 In what will be a litmus reporting season on the early effects of the pandemic, Credit Suisse reported strong results overall for Q1, while absorbing a heavy draw-down of reserves in dealing with the crisis.
Despite COVID-19 ripping through every sector, Credit Suisse reported net profit for the quarter of SFr1.3 billion ($1.3 billion), a 75 per cent year-on-year increase, caused largely by a negative tax rate including improved interest deductibility.
The Zurich-listed bank warned that the early effects of the global pandemic had eaten SFr1 billion of reserves the first three months of 2020, dwarfing previous drawdowns, with more potential loan losses to come. As a measure of buffering the crisis, the bank has put aside SFr568 million to cover loan losses, compared with SFr 81 million a year ago.
Some of the results were affected by Credit Suisse's sale last year of the InvestLab business to Allfunds. Without the InvestLab sale, the group said pre-tax income would have fallen by 11 per cent on the same period a year ago. The SFr268 million sale of its funds platform boosted revenues for the quarter by 7 per cent to SFr5.8 billion. Return on tangible equity stood at 13.1 per cent for the quarter, again boosted by the deal and a negative tax rate.
The group said its international wealth management arm (IWM) saw pre-tax income up by 3 per cent year-on to SFr537 million based on more client activity. Return on regulatory capital in the division stood at 34 per cent, but would have been down by 39 per cent to SFr 319 million, were it not for the Allfunds deal, with the hit largely coming from losses in asset management, the group said.
Its APAC business reported a pre-tax income of SFr 252 million, up by 38 per cent year-on-year for Q1 2020. Discounting the InvestLab transfer, pre-tax income would have been up by 24 per cent, with revenues in the region up by 17 per cent year on. The bank reported a "strong performance" in both its markets and the private banking business within wealth management.
It said share buybacks were on hold until at least the third quarter and that dividend payouts were being revised at the end of April AGM, proposing that half be distributed then and the rest in the autumn, "subject to market and economic conditions."
Common equity tier 1 ratio (or the bank's buffer capital) stood at 12.1 per cent, down from 12.7 per cent for the same quarter last year. The group said it's private banking franchises were delivering well, with net revenues, even without InvestLab profits, up by 9 per cent year-on-year. Private banking also reported increased transactions revenues, up by 31 per cent on Q1 2019 results. Part of this, the bank put down to "stable" commissions and fees; and a rise in net interest income of 6 per cent.
The bank stressed its domestic involvement developing bridging loans for Swiss companies with the Swiss government and banking authorities, and said it had issued 14,000 loans to the tune of SFr2.4 billion to 21 April.
Incoming CEO, Thomas Gottstein, called his first quarter on the job a "highly challenging environment" for everyone. "We delivered a resilient performance… while absorbing a significant reserve," he said.
"Thanks to our strong capital and liquidity base, we are well positioned to support our clients, employees and societies in the coming quarters, during which we expect the COVID-19-related uncertainty to persist," Gottstein said.