Financial Results
Credit Suisse Flags Higher Q1 Private Banking Numbers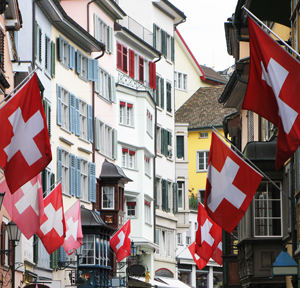 Switzerland's second-biggest bank, now under a new CEO, issued an upbeat message yesterday about the overall shape of its financial performance ahead of first-quarter results to be announced later in April.
Credit Suisse, which will report Q1 2020 figures on 23 April, yesterday said that so far private banking revenues in this quarter are rising from the same period a year ago, buoyed by higher transaction turnover, while sales and trading volumes are up in its markets businesses.
The Zurich-listed bank issued the guidance for investors at a time when global equity markets have slumped by about 25 per cent since the start of this year, with volatility levels surging. Lower market levels, unless they recover, are sure to hammer assets under management.
Switzerland's second-largest bank said: "In our wealth management businesses, overall private banking revenues so far this quarter are up compared to the same period last year, benefiting from higher transaction revenues."
"The teams across our markets businesses have done an excellent job in these volatile markets and, as a consequence, sales and trading revenues are significantly higher quarter to date compared to the same period in 1Q 2019. This so far has offset the negative impact of the market environment on the execution of our primary capital markets pipeline," it continued.
Credit Suisse said that its return on tangible equity is above 10 per cent for the first two months of the year, and its pre-tax income for the same period exceeds the SFr1.06 billion reported for the whole of 1Q 2019.
Such performance, if borne out by the figures released later in April, may add to perceptions that while he left the bank in controversial circumstances a few weeks ago, former chief executive Tidjane Thiam certainly had bequeathed a solid financial base. (Thiam has been succeeded by Thomas Gottstein.) In 2019, Credit Suisse logged SFr3.419 billion ($3.47 billion) in income attributable to shareholders, surging by 69 per cent from the year before. Net revenues rose by 7 per cent to SFr22.484 billion.