VP Bank Records Strong 2019
Jackie Bennion, Deputy Editor, 11 March 2020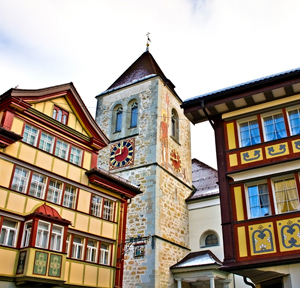 The Liechtenstein-based bank made the most of good market conditions and a disciplined approach to costs in posting healthy 2019 year-end results.
VP Bank Group had a strong year, with net earnings up 34.4 per cent to SFr 73.5 million ($78.7 million) in 2019. Net new income for the year stood at SFr73.5 million, and interest income was up by 3.7 per cent to SFr115.1 million. The Liechtenstein bank chalked a good set of results to a "positive operating performance combined with strict discipline in terms of costs."
On consistently high inflows, net new money totalled SFr2.3 billion in 2019. Assets managed for clients during that time rose by 14.7 per cent to SFr 47.6 billion, with the bank adding SFr 6.1 billion in new client money. This included acquiring Catella's private banking business, which increased inflows by SFr3.2 billion, results released yesterday confirmed.
(VP Bank, which operates in regions such as Asia, recently told this publication about its Greater China Awards success.)
The bank, one of the largest in the Liechtenstein financial centre, based in Vaduz, called 2019 "significant" for positive markets boosting its bottom line, but warned that 2020 would be a year of transition. "On the one hand, the current strategy cycle is coming to an end. On the other hand, financial markets are currently experiencing a significant slowdown, partly due to coronavirus. This will have an impact on our earnings performance on the client side of our business as well as in respect of financial investments. Of the three defined financial targets, consequently, the profit target of SFr80 million will be particularly difficult to achieve," the bank said.
For 2019, its cost/income ratio dropped to 67.6 per cent (from 75.8 per cent the previous year), and its Tier-1 ratio stood at 20.2 per cent (down from 20.9 per cent in 2018). The bank said this was "extremely comfortable" on an industry comparison basis. Total assets rose by a billion to SFr13.4 billion for the year.
On earnings, its commission and services business outperformed, up 10.4 per cent year-on-year to SFr137.2 million.The bank's trading activity was also strong, up by 10.9 per cent to SFr61.0 million for the period.