Compliance
Compliance Corner: Lloyds, KPMG, Barclays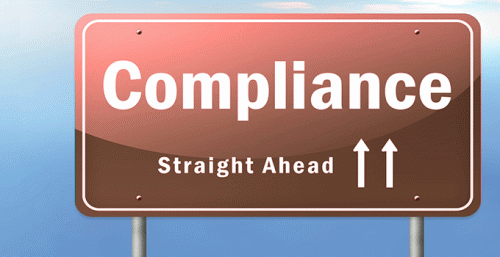 The latest compliance news: regulatory developments, punishments, guidance, permissions and new product and service offerings.
Financial Conduct Authority, Serious Fraud Office, Lloyds, KPMG, Barclays
The UK's Serious Fraud Office was tight-lipped yesterday about news reports that it is looking at claims that Lloyds Banking Group and KPMG plotted to force the collapse of a property company by saddling it with fees.
A report in the Sunday Telegraph (8 March) said that SFO officials have begun to interview people over allegations that Angel Group, a property firm, was pushed into administration deliberately.
The woman behind Angel Group was Julia Davey, who at one point was one of the UK's wealthiest women. Accountants at Deloitte were called to liquidate the business in 2015. It was put in administration in 2012.
The newspaper noted that Kevin Hollinrake, a Conservative MP, alleged in parliament in 2018 that Angel went bust because it could not pay a £100,000 ($131,178) utility bill. It had enough cash to pay the bill but the money was instead used to pay advisors' fees. The MP described the actions of Lloyds and KPMG in the case as "outrageous", the ST report said.
The report went on to say that KPMG could also be scrutinised over the matter because of its dealings with Lloyds and Davey. It has been reported that KPMG could also face scrutiny as it advised the company, then worked as its administrator, creating a potential conflict of interest.
This publication asked the SFO about the report and a spokesperson replied: "We can neither confirm nor deny [the report]." A spokesperson for Lloyds said: "Lloyds Banking Group is not aware of any investigation by the SFO into allegations made by Julia Davey, Angel Group or Angelic Interiors. We would, of course, assist it were one to be launched."
"We are not aware of the existence of an investigation by the SFO and will cooperate if approached. We wholly reject the allegations posed to us, which we consider to be unfounded and without basis," a spokesperson for KPMG told WealthBriefing.
Barclays
In a completely separate matter, the Sunday Telegraph said that the Financial Conduct Authority has revived its probe into how Barclays had obtained funding via Qatar during the 2008 financial crisis. The FCA had suspended its investigation into Barclays' £4.0 billion cash calls while the Serious Fraud Office prosecuted former senior Barclays figures over fraud charges. In February , Roger Jenkins, Richard Boath and Thomas Kalaris were cleared by a jury.
The report said that Jenkins is among those who could be examined by the FCA as it looks at the case again.
Reaction
Commenting on the Lloyds and KPMG issue, Bambos Tsiattalou, founding partner and specialist fraud and white collar crime lawyer at criminal defence firm, Stokoe Partnership Solicitors, said: "If the SFO decides to formally investigate the allegations made against Lloyds Bank and KPMG, it must ensure its case is watertight, to avoid further embarrassment following the collapse of the Barclays trial."