People Moves
US Activist Investor Urges Barclays To Oust CEO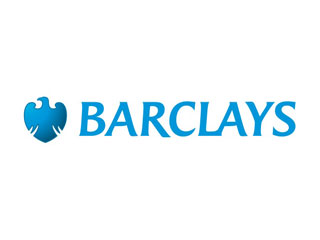 Barclays' recent decision to support its CEO, who has been criticised for a professional relationship with the late Jeffrey Epstein, has been challenged by a US investment house.
A New York-based activist investor has called on Barclays to abandon its support for chief executive Jes Staley for his professional relationship with the late financier and convicted sex offender Jeffrey Epstein.
Sherborne Investors, which said it has the largest stake in Barclays, said the bank's board should reverse its recent decision to recommend that Staley be re-elected to his post. The UK-listed lender holds its annual meeting on 7 May.
Barclays did not comment on the Sherborne letter when contacted by this news service yesterday. It reiterated its comments made when controversy initially blew up about Staley. In its 13 February statement that was issued to the London Stock Exchange, Barclays said: "As has been widely reported, earlier in his career Mr Staley developed a professional relationship with Mr Epstein. In the summer of 2019, in light of the renewed media interest in the relationship, Mr Staley volunteered and gave to certain executives, and the chairman, an explanation of his relationship with Mr Epstein. Mr Staley also confirmed to the board that he has had no contact whatsoever with Mr Epstein at any time since taking up his role as Barclays Group CEO in December 2015."
The bank said in its statement that based on a variety of information it had, it decided that Staley "has been sufficiently transparent with the company as regards the nature and extent of his relationship with Mr Epstein. Accordingly, Mr Staley retains the full confidence of the board, and is being unanimously recommended for re-election at the Annual General Meeting".
Sherborne is unconvinced. "We believe that it would be in everyone's interest to draw a line under this destabilising situation, which has become a circus, as soon as possible," it said on its website.
Staley's dealings with Epstein reportedly go back to at least 2000, when Staley led JP Morgan's private bank and Epstein was a client. They remained in contact after Epstein pleaded guilty in 2008 in a Florida state court to soliciting prostitution from an underage girl. Staley said that he last met Epstein in 2015. Epstein, who died in jail last year, knew a wide number of prominent figures in politics, entertainment and finance.
"In the absence of further information, the question has to be asked: were JP Morgan and Staley willing to maintain Epstein as a client because of the profits that he brought in to the bank and the related benefits to Staley's compensation and prospects for promotion?" the statement said.
"We have read that Barclays conducted an investigation into the `chumminess' of Staley's personal relationship with Epstein, but seemingly not into their professional banking relationship. We believe that this misses the point. If Staley knowingly continued providing financial services to Epstein, which could have helped to facilitate the latter's child prostitution activities, in order to reap personal career benefits, it raises the question as to whether he is suitable to be an executive of a financial institution. It seems to us that the real issue, therefore, is Staley's professional conduct, not the dubious company he may have elected to keep in his private life," the statement said.
Sherborne said it will vote against any proposal to re-elect Staley to the Barclays board.
"The public interest in the United Kingdom's most established financial institutions leading from the front in setting and following best corporate governance is vital to the country's global reputation. The public interest not only requires the likes of Barclays to set the highest standards, but it also dictates that there should be unvarnished transparency on major ethical questions and on the suitability of individuals that lead them," it added.
The Epstein saga has rocked the business, political and entertainment world in recent years. As reported here last year, banks and financial firms cut ties with the UK's Prince Andrew after he gave an interview about his relationship with Epstein. The interview was described at the time as a "car crash". The way that various firms have severed ties with Prince Andrew is an example of how organisations' reputational management has to move rapidly.