Summary Of Global Executive Moves In Global Wealth Management - December 2019
Editorial Staff, 2 March 2020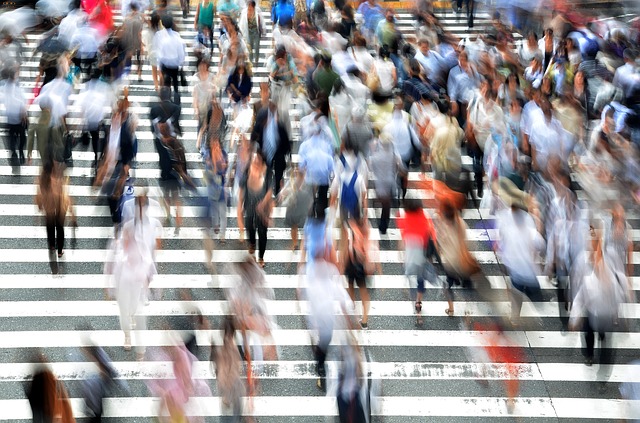 A roundup of moves in the global wealth management sector in the final month of 2019.
UK, Europe, international
After 22 years of service, Key Group's chief product officer Dean Mirfin stepped back from the business to pursue other opportunities.

The equity release firm said Mirfin, who also co-founded the group, had gradually cut his hours since the business was sold to Partners Group in 2017. He stays as a major shareholder and works on a consultancy basis for Key, including sitting on the board of the Society of Mortgage Professionals (SMP).

Julie Alexander joined Kempen Capital Management in London as business development director London to boost services to UK pensions schemes. Alexander spent 12 years as a senior investment consultant for Willis Towers Watson, primarily advising on DC and DB schemes. Before that, she worked for Coal Pension Trustees Services and Barclays Capital.
International law firm Taylor Wessing created the new role of head of private wealth for the UK. Ronald Graham, who's been with the firm since 2011, took up the post to support partner and international head of private wealth, Nick Warr. Graham's area of expertise is advising ultra-wealthy corporate clients, particularly owners and investors of commercial property.

A familiar face in the UK's wealth management industry, Michael Maslinski, retired from multi-family office Stonehage Fleming after more than two decades there. Maslinski has worked in the industry for 45 years. Starting in 1998 in a consultancy role, Maslinski became a partner at Stonehage Fleming after formally joining the business in 2011. He played a central role in the merger between Stonehage and Fleming Family & Partners in 2015 – one of the larger such family office combinations in recent years. Prior to starting his own consulting business Maslinski & Co Ltd in 1995, Maslinski was at Coutts for 22 years, most latterly as group head of marketing and business development.

John Campbell joined as chief of staff at Weatherbys, the private bank, reporting to head of private banking Quentin Marshall, and James Brooks and Barry Arbon joined as senior private bankers. Most recently, Campbell spent four years at Australian bank Westpac, six years at Lloyds Banking Group and three years at ANZ Bank. He has also been in product management roles for several financial services firms.

Brooks joined from Arbuthnot Latham, where he was in charge of transitioning clients from Duncan Lawrie, where he also spent time. Arbon joined after 10 years at Coutts and Co and five years at Barclays.

UK-listed wealth management firm Kingswood Holding appointed Lindsey McMurray and Howard Garland to join its board from Pollen Street Capital, an alternative asset investment management company.

McMurray founded Pollen Street in 2013 and is the managing partner as well as chairman of the investment committee. She has been a private equity investor for more than 20 years with a focus on the financial services sector. Howard Garland is a partner of Pollen Street where he focuses on investing in financial services businesses and credit opportunities with current responsibility for BIK and Deko. He is also responsible for credit investments including Caledonian Finance and Sancus. Howard was previously responsible for Banca Sistema and Arrow Global.

UK wealth management group Tilney appointed Joe Kaitcer as a financial planner, based in London. Kaitcer reports to Leon Buckley, partner, financial planning, and is based in Tilney's New Street Square office in the City.

Kleinwort Hambros named Andrew Dixon as head of UK and international wealth planning. Dixon, who joined Kleinwort Hambros in 2013 as a wealth planner, reports to Paul Kearney, head of private banking, and is responsible for building the wealth planning team's capabilities across London, the Channel Islands and Gibraltar.

Separately, Sandra Kaspar joined from a Swiss-based family office as an international financial planner. STEP-qualified, she has over 15 years' experience of working with HNW international families, having previously held positions in Geneva with HSBC Private Bank and Coutts.

Mehareen Ali, a chartered financial planner, came from Sanlam. Ali has experience in pensions, in particular. She spent a number of years working for one of the UK's major pension consultancy firms where she advised clients on complex retirement arrangements for owner-manager businesses and families.

Thomas Crowther was appointed as a senior para-planner from Close Brothers Asset Management. He arrives with significant experience in workplace pension consultancy, having worked in defined contribution and final salary occupational pension schemes with Aon and Capita. He is a CFP and Fellow of the Chartered Insurance Institute, as well as an Associate Member of the ~
Pensions Management Institute.

Luisa Rua-Estrada joined as a senior administrator from London & Capital. Rua-Estrada was in a similar role at London & Capital supporting both portfolio managers and wealth advisors. She will be working with the team of wealth planning assistants.