Family Office
"How To Work For A Billionaire", A View Inside Family Office Recruitment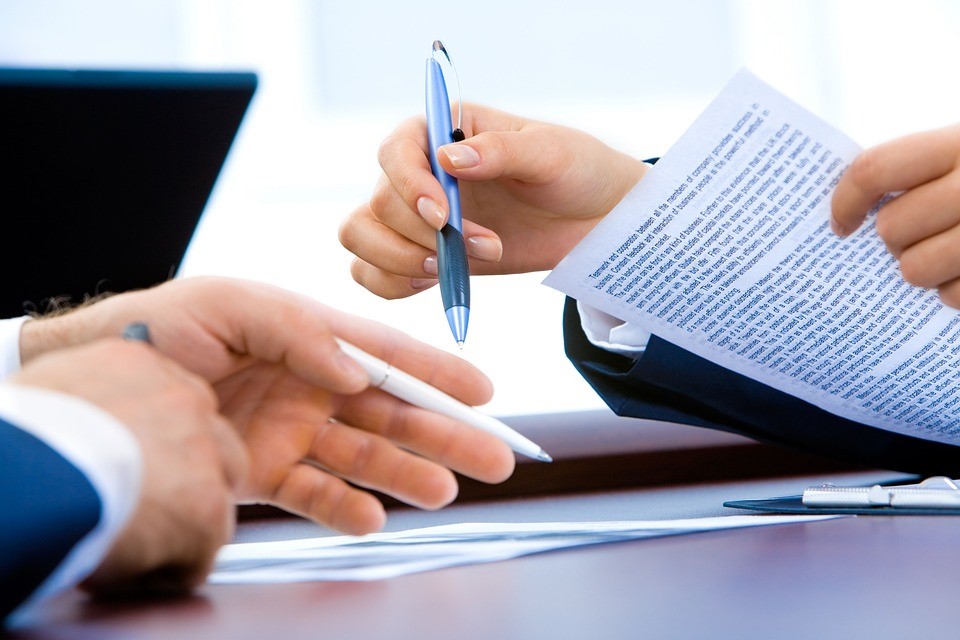 This interview with a London-based talent manager suggests that family offices expect the greatest skills shortage to be at the senior leadership level over the next three years. Prized skills include high EQ (Emotional Quotient), cultural fit, discretion, personal demeanour, commitment and languages.
Mark Somers wrote "How To Work For A Billionaire" as an insight into working in the family office sector, and to offer "readers exclusive access to this often secretive world." Book plugs aside and looking specifically at family offices in their many tangled forms over the next couple of months, we asked Somers, who founded and runs the talent management firm Somers Partnership in London's Mayfair, how the talent search and types of candidates coming into wealth management are changing and being matched with clients, as well as the increasing role of data. Also, what distinguishes the so-called rainmakers from lawnmowers, to use his terminology for the various strands of human capital being courted in the sector. On the rise, he said, are organisations recognising that clients need financial planning advice alongside investment management.
You have adopted a highly data-driven model of locating wealth management talent, matching people to opportunities, and using it to understand trends. Can you tell me a bit more about this approach, what it is called, and why you think it is different from what others do?
We focus on matching firms with highly qualified professionals, looking at the needs of both clients and candidates to ensure the best possible pairing. Our tailor-made database comprises details of over 20,000 private wealth management individuals. Additionally, there is a candidate portal on our website which allows candidates to upload their CV details, attributes and search requirements, giving us access to the best available talent immediately.
We take a hands on approach and ensure that all candidates are interviewed by a member of our team before they meet with our clients. To keep abreast of market trends and current compensation figures we also ask candidates to complete the Somers Partnership salary survey. This survey produces the only report of its kind for the wealth management industry, comparing compensation in relation to performance for front office professionals to enable them to accurately benchmark their overall compensation versus their peers.
What are the key recruitment trends that you have seen over the past 12 months and predict as likely to continue (private banks, independent advisors, family offices, fiduciary service providers, private client lawyers, other)?
In the past year, we have seen more private wealth managers growing their financial planning capabilities and, as a result, there has been a high demand for senior financial planning professionals. Organisations recognise that clients require financial planning advice alongside investment management. Business developers are highly sought after individuals who are well-connected, not only in the intermediary world, but also directly with HNW clients. In a male-dominated sector, all of our clients in 2019 have expressed an enthusiasm to hire more women! Fifty per cent of the Somers Partnership's hires during 2019 have been women. Clients are thinking more creatively about new target market segments post election and for post brexit, and confidence has returned to the sector.
Diversity is a big deal these days in recruitment? How has this manifested itself in recruitment for women, ethnic minorities, those from non-traditional backgrounds, etc?
As above, we have seen a significant shift towards hiring women across the sector which can only be of benefit as the industry moves forward and can only help firms to weather the storm in the current geopolitical climate.
We are also seeing a move away from hiring from within the 'old boys' club and candidates from a diverse range of backgrounds and cultures are making headway in the race for recruitment. I think firms are increasingly aware of the strength in a diverse thinking team, particularly when it comes to investment management as diversity helps to bring different investment strategies together to the benefit of their clients. Dominic Cummings recently wrote a blog on hiring right-brained people and a truly diverse workforce for Number 10 and this is increasingly the strategy for our sector too.
Are you seeing firms trying to grow their own talent more than before, or is there still a broad mix of external hires/internal?
There continues to be a healthy mix of homegrown talent and external recruitment which encourages firms to adapt and avoid becoming institutionalised. Rainmaker candidates will always be in demand and tend to move if they are not managed well, so firms that have grown them in-house have to work harder to keep those exceptional candidates on board in this competitive market.
Are family offices using executive search firms more in your opinion?
Michael Shelton-Agar, chief executive, Global Partnership Family Offices told us when we were researching for the book: "What is the best approach for candidates looking for a new role with you? A personal approach or through an 'approved' head hunter"? Whilst a CFO of a multi-family office said: "We would approach recruitment consultants or our network if we need someone. Usually we don't look at a direct applicant if there are no open positions".
Increasingly, retaining a specialist recruitment firm is becoming the approach of choice for family offices seeking new talent and is replacing the traditional method for family offices looking to hire a new candidate by seeking out professionals the family has already worked with. This could be within the family-owned businesses or previous investment managers with whom the principal built up trust, for instance. Whilst this is still the case for many single family offices (SFOs), there is now an increasing number who use specialist recruiters to secure the best talent.
This shift has led to an injection of new talent into this growing industry, allowing more professionals with exceptional experience and the right skillset to work in these highly selective environments. Specialist recruiters prioritise a strict set of personal characteristics, seeking out only the top 10 per cent of candidates, the most profitable individuals who are highly capable across a range of roles. In doing so, family office recruiters have helped the sector to grow and professionalise, bringing a fresh perspective into many family offices.
The growing trend for MFOs is also encouraging more to use executive search firms as the family are no longer solely responsible for hiring and the single family office or multi-family office takes responsibility for the search for new talent and must find a candidate that will service all of their clients interests.
With family offices, the creators can have some tricky decisions to make about keeping costs down, particularly if the SFO is quite small. What sort of advice do you give to a single family office that has this kind of decision to make? Do you, for instance, suggest they join an MFO, or change their business model?
There is a critical hurdle level at the sum of about $500 million when it becomes cost effective to hire a good team of competent professionals. Below that level, multi-family offices can be a good solution and when there is a generational change -- eg, generation one to generation two or generation two to generation three -- the single family office can split up and consequently fall below the $500 million sum level leading to alternative solutions being sought. If they are struggling to secure the right talent because of the need to keep costs down then they will often decide to opt for an MFO to ensure that they can continue to meet the needs of the principal and the rest of the family.
How much demand for expertise is there for areas such as ESG and impact investing? (Is it as big as they say or how much is it a fad?)
There is great demand in next generation, [so that] younger beneficiaries can prioritise ESG leading to a growth in demand.
What sort of skills are increasing demand, including areas such as language, technical skills, ability to master new tech channels?
A desirable skill set will include a high EQ (Emotional Quotient), cultural fit, discretion, personal demeanour, commitment and languages. Technology skills are also in demand, which is often where a generational gap emerges. Family offices report that they expect the greatest skills shortage to be at the senior leadership level over the next three years.
Are there particular trends around remuneration (shifting split between base salary/commission/shares), and gardening leave, non-compete clauses, etc?
Compensation levels are rising in line with increasing professionalism and external benchmarking for talent. Basic salaries are rising, and performance-related bonuses and carry-on private equity transactions are becoming the norm.