Surveys
Personalise Data, Keep It Safe - Say Luxury Consumers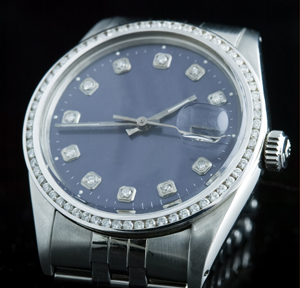 Luxury brands have much to gain from the growth of the personal data economy but it won't be an easy ride as affluent clients are the most demanding. But a recent survey of wealthy consumers suggests that their stringent demands on data sharing will pave the way for all consumers to be better protected and treated.
(An earlier version of this article appeared last Friday on Family Wealth Report, sister news service to this one.The implications of this survey go beyond what is found in the US market so we hope readers in other regions find it useful.)
True personalisation and data security are the top demands being made by HNWs in exchange for sharing their personal data. The New York-based Luxury Institute has surveyed Americans earning at least $150,000 annually for their input and what are acceptable trade-offs when exchanging their data.
Amid high-profile breaches of data held by merchants, credit card companies, and even credit bureaus, seen in the massive breach at Equifax, attitudes towards data sharing and personalisation are not surprisingly taking high priority and offer some of the most revealing insights in the Luxury Institute's 2020 State of the Luxury Industry report.
Nearly two-thirds (63 per cent) of affluent US consumers said that companies collecting their information must "secure and protect it from hackers." More than half (54 per cent) said that companies must inform them as soon as possible if a breach has occurred and offer guidance on what to do. A majority also wanted companies to "ask permission" before selling personal data to third parties and "be transparent and specific about the personal data they are collecting and why they want it."
As well as US HNWs, the report canvassed affluent consumers in the top 10 per cent income households in Canada, Australia, the UK, France, Italy, Germany, China and South Korea.
Harvesting data is certainly not all downside for wealthy consumers fearing loss of privacy. The institute found a desire among this cohort to realise the upside. A quarter (24 per cent) wanted companies to pay them for their data or at least provide them with incentives to grant usage permission. It is an important twist in the gold rush to mine personal preferences, suggesting that consumers are enjoying the transparency that GDPR disclosure rules have ushered in and seeing their relationship with brands as mutually beneficial.
Similarly, a quarter of respondents want trusted brands to provide truly personalised experiences based on the personal data they have collected. If you are going to collect, make it count.
"Keeping data secure is absolutely the top priority for high-income consumers, but what we're also learning is that they want a way for all of this data to provide them with relevant, tangible, real-time benefits," said Luxury Institute CEO Milton Pedraza.
A significant number (28 per cent) also want to be able to download and review all the personal data collected on them in a usable form. This was most prevalent among those earning above $200,000 and with a net worth of over $2 million.
They are most willing to share data about their lifestyle and interests at 38 per cent, and products they currently own at 33 per cent. They are also comfortable sharing their purchase history and spending patterns (23 per cent) and fitness and wellness (15 per cent).
Where affluent consumers draw the line is sharing medical and related health information, with just 8 per cent being comfortable doing that. It begs the question of where the line blurs on such data, and how suggestible personal health data may become as it is sucked in by sophisticated sports and personal training apps that have exploded into daily use monitoring everything from vital signs and sleep patterns to encouraging users to list their medications.
There is also resistance to sharing location tracking (only 11 per cent) and browser history (just 14 per cent). But these percentages vacillate according to demographic attitudes, with younger recipients generally more open to sharing their information.
For custodians of family wealth who may have to coach younger members of the family on self-awareness and what is acceptable to share about themselves in the public domain, it is certainly an aspect of wealth planning that requires a more nuanced understanding of digital natives' behaviour, and crops up time and again among those managing intergenerational wealth.
Not surprisingly, the report found that Millennials, aged 21 to 39, were several times more likely than older Gen-Xers or Baby Boomers to share their location and browsing history, and their medical data. Millennials also stood out in the degree to which they already receive personalised offers, around a third of them; they are also the most amenable to receiving offers from trusted brands via text followed by phone.
Pedraza said that the smart companies are already stepping up in providing customers better and more relevant offers based on what they've collected. "Now they need to build the trust that will inspire affluent consumers to share the richest, most relevant and timely data with consent and trust. Without that, we are stuck in the digital Stone Age of ineffective, annoying ad tech," he said.
The institute found that hotels and resorts scored highest (31 per cent) in delivering the most relevant personalised offers and recommendations to wealthy consumers. Also notable was air travel (20 per cent), automotive (18 per cent), restaurants (18 per cent), cruise lines (16 per cent), and fashion apparel (15 per cent).