People Moves
Credit Suisse CEO Resigns; Successor Named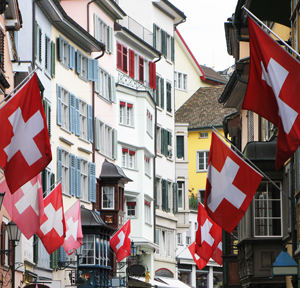 New CEO
Gottstein has more than 30 years of experience in the banking industry, including more than 20 years with Credit Suisse. His track record is based on management roles in investment banking (for which he spent 13 years in London) as well as in private banking.
In his role as CEO of Credit Suisse (Switzerland) Ltd and member of the Executive Board, he has been responsible for its home market since 2015.
André Helfenstein will succeed Thomas Gottstein as the CEO of Credit Suisse (Switzerland) Ltd, taking effect on February 14, 2020. Helfenstein is responsible for institutional clients business in Switzerland.
Thiam's period as CEO saw him restructure the bank's divisions, including a more explicit focus on Asia as a growth area - a position taken by a number of other banks. Like its Swiss rivals UBS and Julius Baer, among others, Credit Suisse has had to handle negative official Swiss interest rates.
In an interview earlier this month, the largest single shareholder in Credit Suisse, David Herro, has put his weight behind Thiam, saluting the latter's work in improving the performance of the bank. The US investor, whose views are regularly aired by the media, said the scandal about spying on former senior figure Iqbal Khan was a relatively minor issue and irrelevant to the wider wealth management world outside Zurich's financial district.
(Last year, when the scandal broke, this news service - along with a lot of other people it had spoken to - speculated that while Thiam was not implicated in the spying scandal, the fact that it had happened at all would put him under pressure. So it has proved. To some degree his departure was not surprising anyway because there has been an expectation that after turning the bank's fortunes around, he may seek future opportunities at some point.)