Asset Management
Luxembourg Declares A Good 2019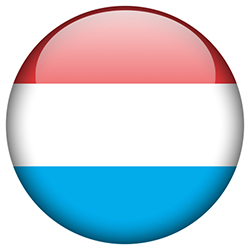 As financial centres pit their wits for offshore business, Luxembourg has released its report card for 2019, where alternative assets and structures accommodating increased appetite for sustainable investing are in the spotlight.
In a busy year for Luxembourg's financial industry, financial regulators issued 119 new operating licences in 2019; attracted more than 60 financial institutions on the back of continued Brexit disruption; and pushed up AuM managed by the asset management industry to €4.7 trillion ($5.12 trillion). These are some of the takeaways from the Luxembourg for Finance (LFF) annual report this week, underscoring the level of business flowing into the European financial centre.
Luxembourg has positioned itself as the most favoured European jurisdiction for the alternative investments industry. The Grand Duchy issued 111 new operating licences to a variety of global asset managers, private equity firms, and banks, with a further eight licences issued separately to insurance companies. The centre has also done brisk business in attracting payment and e-money institutions to establish services there.
Despite further consolidation across Europe, the group reported five new banks setting up new activities in Luxembourg in 2019: Banking Circle, RBS International, and Northern Trust all received new banking licenses, and HSBC and Barclays opened new branches.
For years the small European jurisdiction has also been a prominent - in fact the biggest - hub for the market in UCITS funds, the pan-European fund model that can be registered for sale across the EU bloc without having to be separately registered. The model is used not just in Europe but accessed by fund providers in regions such as Asia.
Brexit continues to dominate
The LFF, the public-private agency that promotes Luxembourg's financial sector, said the jurisdiction has continued to benefit from Brexit planning as London operations shuffle resources to safeguard future EU and cross-border transactions. Along with 60 financial companies that have made public they are relocating some of their services to Luxembourg, the number is over 70 when those who have not yet publicly announced are factored in.
"It is clear that the Grand Duchy is a location of choice for a widening range of financial services, as well as an EU hub for firms considering their post-Brexit plans," LFF CEO, Nicolas Mackel said.
Sustainable finance
Interest in Luxembourg from this fast-growing sector was capped in June when the World Bank chose to list all 174 of its sustainable development bonds in Luxembourg. The agency reported that a third of all green bond listings worldwide were on the Luxembourg Green Exchange (LGX) in 2019, adding €72 billion; and has seen "significant growth" in other social and sustainability bond listings.
Alts rising
In alternative investments, 68 new managers licensed in Luxembourg for the year. AuM in domestic private equity funds increased by 19 per cent year-on-year and funds worth over €1 billion more than doubled, the agency said. Limited partnerships, one of the most popular structures for private equity, also saw notable increases from 2,517 at the start of the year to 3,357 in November 2019.