Asset Management
Lombard Odier Powers Up Sustainable Research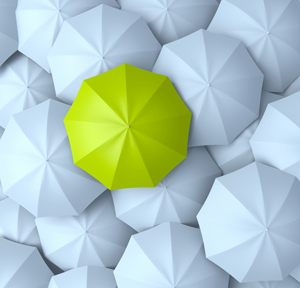 As traditional ESG evaluations are falling short on measuring risk, managers with resources are adding analytical talent at a fast pace to grapple with what a transitioning economy means for all asset classes.
Lombard Odier Investment Managers is adding four researchers to strengthen its sustainable investment offering. The four will join a team led by Dr Christopher Kaminker, appointed by the asset manager last year to head sustainable investment research, strategy and stewardship.
The announcement of multiple new roles chimes with what is becoming a stream of hiring and priority reshuffles among wealth managers to meet an industry shifting towards more sustainable practices. This is not just being seen in more demand from clients for greener investment products but from regulators turning up the disclosure heat on businesses and entire asset classes considered most at risk. It is putting far greater emphasis on forward-looking rather than historical analysis to evaluate portfolios. Those versed in quants, advanced data science, and environmental and climate modelling are in high demand, not just in finance, but among environmental heavyweights in the non-profit sector.
The four bolstering research at Lombard Odier are Kristina Church, joining as senior investment strategist for sustainable investment from Barclays Capital, where she was global head of future mobility thematic research. A sell-side equity analyst for the last 13 years (and qualified accountant before that), Church has automotive expertise, having spent the last decade heading Barclay's equity research in that sector. She has also worked at Citigroup and Deloitte.
Dr Thomas Höhne-Sparborth joins as senior sustainability analyst, from Roskill Consulting Group, where he was director of economics and analytics. He has spent a decade analysing supply chain challenges and has gained expertise in transport, energy storage and the circular economy. Those in the thick of developing green finance solutions view transport as a top thematic for getting to the low-carbon future that is dominating investment conversations.
Ruairidh Cumming has joined as quantitative analyst from Cabot Financial, where he was in charge of developing predictive pricing models using machine learning tools.
The fourth member is Laura García Vélez who has also joined as a quantitative analyst. She is moving from a data science role at The World Wildlife Fund, where she used data to identify emerging human threats in protected areas.
"Sustainability challenges are already fundamentally reshaping risk and return dynamics across all sectors and asset classes. Investors have trillions of dollars at stake in this revolution and, at LOIM, we believe it is central to our fiduciary duty as asset managers to help our clients position their portfolios for the transition," Lombard Odier CEO Hubert Keller said.
Keller said that traditional ESG approaches cannot fully capture the risks or opportunities which the transition presents. "In our view, positioning a portfolio for transition requires forward-looking judgemental analysis across all sectors to ensure the portfolio behaves as expected as the transition unfolds, and accelerates. Deepening our expertise around sustainable investment is therefore central," he said.
Lombard Odier Investment Managers is the asset management arm of the Lombard Odier Group. The group runs 13 offices across Europe, Asia and North America and manages around SFr52 billion (£41 billion) in assets for clients.