Single Family Offices Emerge From Shadows To Win Hottest Deals
Tom Burroughes, Group Editor , 27 January 2020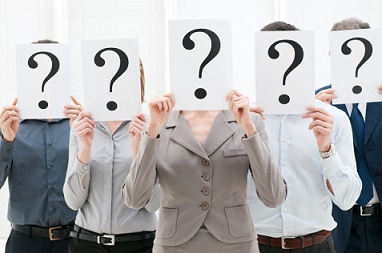 This news service spoke to those involved in a new report on the world's family offices. One takeaway is their view that SFOs, traditionally seen as discreet institutions shying away from the public realm, are pushing themselves forward, if only to grab more share of investment action.
Source of wealth
One notable finding of the report is identifying where family offices made their money from in the first place, because this can also mould how they invest and act. For example, 21.3 per cent of family offices made their money from investing and financial services - the largest group. Some 19.3 per cent of FOs made money because they were built by entrepreneurs; 14.3 per cent got the money from inheritance; and 8.0 per cent were created by real estate wealth. Other segments, in descending order, are manufacturing and industrials (5.7 per cent); technology (5.1 per cent); retail (4.0 per cent); healthcare and pharmaceuticals (3.4 per cent); oil and gas (2.9 per cent); food and beverage (2.5 per cent); media and entertainment (2.1 per cent); distribution (1.8 per cent); sports (1.6 per cent); agriculture (1.2 per cent); automotive (1.1 per cent); telecoms (1.1 per cent); and others (4.6 per cent).
If families make their fortunes from a specific sector, this news service has noticed that the trend for "direct investing" involves FOs putting money to work into the same place as they gained their riches. (This can create issues around diversification and risk if not addressed carefully.) FINTRX'S D'Argento agreed that this was a significant area. "We've also seen the direct investing trend gaining speed and haven't seen any slowdown," he said. Reasons for the trend include a desire for more hands-on control, a desire to cut out a layer of fees and to make use of a family office's own knowledge and experience, as well as such resources of other FOs.
Family offices also like direct investing because it means they avoid losing out through "forced liquidity events" that can arise when a private equity fund or VC fund has to exit investments to comply with its time-frame targets (such as promising investors to return capital after, say, 5 years)," he said.
The study drills down into asset allocation exposures across the family offices universe. More than three-quarters of FOs (77.6 per cent) in private equity; 70.2 per cent invest in hedge funds; 66.6 per cent are in long-only investments (equities, debt); 59.6 per cent are in real estate; 41.2 per cent make direct investments and 30.6 per cent invest in venture capital. North American FOs are by far the keenest on private equity: 80.9 per cent of such family offices do so.
Schwab's Brown is bullish about the family office sector's growth potential. "We believe family offices will continue to grow globally to meet the needs of a growing population of ultra-wealthy families. The level of sophistication of today's investor is higher than ever before," he said.
"As the family office market expands, a talent war is growing. The competition to attract and retain top professionals for both single and multi-family offices has intensified," he added.