Offshore
Protecting Clients: Mental Capacity, Welfare Issues - The View From Guernsey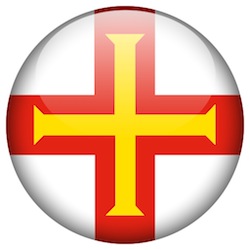 This publication is running a series of features and articles examining a range of issues joined by the common theme of "protecting the client". Guarding clients' interests goes far wider than managing investments and tax. And one such task is dealing with clients who suffer from cognitive impairment. How does this work in an offshore context?
This publication has written several times about what wealth managers should consider if or when a client suffers from cognitive decline. And the topic works out in various ways, for instance when cross-border assets and business affairs are involved, which can create questions about how different legal systems do or do not interact. As populations age, this is a major concern, especially at a time of large inter-generational wealth transfer.
These questions also sit under the general topic that this publication is addressing this month - "protecting the client". Guarding the interests of clients is much more than about maximising investment portfolios or negotiating the reefs and shoals of tax codes, it is also about health and wellbeing, mental as well as physical. And mental capacity is a touchy subject which many families are uneasy about discussing.
Paula Fry, senior associate in the private clients team at offshore law firm Appleby, addresses how such issues play out in Guernsey. The editors are pleased to share these insights and invite readers to respond. The usual editorial disclaimers apply. To comment, please email tom.burroughes@wealthbriefing.com or jackie.bennion@clearviewpublishing.com
Losing mental capacity can happen for a number of reasons, including injury, illness such as Alzheimer's disease or age-related cognitive decline. Regardless of the circumstances, dealing with such incapacity can be a troubling time for both the individual concerned and their family.
This short article explores the steps that a person may take under current law and proposed law in respect of his or her financial affairs and personal welfare in the event that they lose mental capacity at some point in the future.
Current position in Guernsey

Powers of attorney and mental incapacity
At present, where a person lacks capacity to deal with their affairs, the Royal Court may be asked to make a one-off decision in relation to a specific issue or to place the person under curatelle (customary law guardianship). Under curatelle, a curateur (or guardian) is granted the responsibility of dealing with the patient's estate under the guidance and support of a family council which ordinarily comprises the closest family or friends of the patient.
An appointed guardian is given the role of managing and administering the property of the patient in a prudent manner. By and large the guardian may deal with the patient's assets in any way that they see fit, save that they may not sell or charge any real estate of the patient without making a further application to the Royal Court.
Although it is possible for an individual to grant a power of attorney under Guernsey law to enable somebody else to deal with their affairs, such power lapses on any supervening mental incapacity on the part of the grantor. The proposed legislation will address this.
Living wills
The idea of a Living Will is to enable an individual to express the type of healthcare treatment that he or she would wish to receive should they ever be in an irreversible condition and unable to speak for themself. It empowers the individual to participate in decisions about his or her own treatment and takes the decision-making away from family members.
Currently, there is some uncertainty in Guernsey over the legal enforceability of Living Wills (also known as Advance Directives) regarding treatment of a patient. The proposed legislation will also address this.
Proposed law
The Capacity (Bailiwick of Guernsey) Law, 2019 (Law) will provide a legal framework to support people over the age of 16 years who lack capacity to make decisions for themselves and for those who currently have capacity but wish to plan for a time in the future when they may lose capacity.
For the purposes of this article the law includes provisions that will:
-- introduce Lasting Powers of Attorney to enable a person to nominate one or more attorneys to act on his or her behalf in the event that they lose mental and/or physical capacity; and
-- introduce Advance Planning to include Advanced Care Plans and Advanced Decisions to Refuse Treatment.
Lasting Powers of Attorney
Lasting Powers of Attorney (LPA) would allow a capable person aged 16 or over (Donor) to choose an attorney (Attorney) to take control of the Donor's affairs if he or she loses capacity at some point in the future.
There will be two types of LPA, covering (i) property and financial affairs; and (ii) health and welfare.