People Moves
UBS Deepens ESG Bench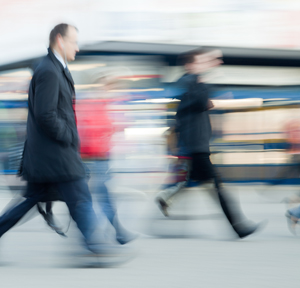 UBS is deepening its ESG bench, with high-level figures joining in Europe, Asia and the US. Finding top talent in this area may see a squeeze as ESG, sustainability, and impact investing gather pace among investors wanting more guidance and options.
Among three hires swelling the ESG ranks, Aniket Shah will head ESG and sustainability research for the Americas based at UBS's New York office. He joins from Columbia University, where he was a senior fellow at the Columbia Center for Sustainable Investment. Before that Shah worked as head of ESG at Oppenheimer Funds and also led sustainable finance at the UN Sustainable Development Solutions Network, where he is still a senior advisor.
Asset and wealth managers are increasingly competing for talent in the space as ESG is becoming a growing priority for actively managed investing. This publication has seen a flow of human capital into ESG roles in recent months, with C-suite posts now being created carrying a specific ESG mandate. The next hiring trend may well be policy specialists who can help join the dots in creating a workable reporting framework and improve signposting for ESG's rainbow of colours.
Adding to its capabilities, the Swiss wealth manager said the multi-faceted challenges posed by climate change and the many knock-on effects require collaboration. It's "our aim to partner effectively with our clients as they increasingly integrate ESG and sustainable Investing considerations in their decision-making," said Julie Hudson, who has led ESG research at UBS for the past 15 years.
A second hire, Ronald Wu, will head ESG and sustainability research for APAC based in Hong Kong. He joins from the International Finance Corporation (IFC) of the World Bank Group, where he headed sustainable real estate finance & advisory services for China, Mongolia and the Philippines. At the World Bank Group, he focused on energy efficiency, eco-industry, air pollution, climate resilience, and capacity building programmes, among other themes, working with government agencies. Wu also spent time in Washington DC as an environmental lawyer, and a year as a legal fellow with the Environmental Defence Fund.
A third, rejoining UBS, Vicki Kalb will head ESG and sustainability research for Europe, reporting to Hudson. On the ESG team at UBS since 2018, Kalb was previously a US, then China consumer sector research analyst at Salmon Smith Barney and JP Morgan. She has also worked in global sales for CLSA and most recently at Macquarie.