Alt Investments
Private Equity Funds Chalk Up Strong Money-Raising Year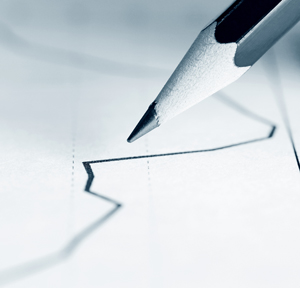 Wealth management entities such as family offices have pushed into private equity and venture capital recently. The premium paid for low liquidity attracts investors jaded by the lower yields from more public, listed markets. Here is the latest data from fund-raising last year.
Money-raising by private equity funds reached almost $600 billion in 2019, one of the highest sums on record, with deal sizes not quite as big as in 2018, according to figures from research firm Preqin.
Last year's figure is the fourth year in a row to surpass half a trillion dollars, and the $595 billion secured is the third-highest total on record, surpassed only by 2017 and 2018. Deal-making was also strong, the research firm said. There was a total of $393 billion in buyout deals and $224 billion in venture capital deals announced in 2019, compared with $493 billion and $271 billion respectively in 2018.
Preqin said the deal figure total was boosted in part by sky-high valuations, which saw the average buyout deal size hit a 10-year high of $490 million. The impact of high valuations on future performance has weighed heavily on fund managers, and many have been slowing the pace of their deal-making as they make sure not to overpay for acquisitions. As a result, dry powder continued to climb, hitting a new high of $1.43 trillion as of the end of 2019.
Wealth managers have pushed into private equity as an investment area in recent years, attracted by the illiquidity premium on such assets, contrasting with compressed yields for listed equities against a background of ultra-low or even negative interest rates. There are concerns, however, which this publication hears, that with so much money pouring in private equity returns could be cut.
The report said that fundraising competition is "unlikely to abate in 2020 – at the start of the year there are over 3,500 funds in market, collectively seeking $926 billion. The investor outlook for private equity is positive, so capital will continue to flow into these funds in the months ahead".
Christopher Elvin, head of private equity, Preqin, said: "2019 marked another excellent year for the private equity industry - fundraising and deal-making activity both remained strong, and investor sentiment is positive, with many institutions looking to increase their private capital investments in the face of a potential downturn. But it is not without its challenges: intense competition for deals has pushed the average buyout investment to a size not seen since the Global Financial Crisis, and future returns may suffer as a result. But overall, private equity remains sought-after by investors, and we are likely to see capital continue to flow into the asset class in 2020."
Among other details, in 2019 there were 5,103 private equity-backed buyout deals announced, with an aggregate value of $393 billion. This is down from 6,481 deals that were announced in 2018 with a total value of $493 billion.